The Washington State Nurse Aide Registry is a good source of information for nursing assistants and nursing facilities alike.  The registry was created in accordance with federal and state laws which require each state to have their own registries in order for the public to gain access to the right type of health services that they need. The CNA registry is open to the public and is free to use for anyone who wishes to learn more about nursing aide work and education as well as the list of eligible nursing assistants who can work at nursing facilities in the state.
Washington Nurse Aide Registry
P.O. Box 47877, Olympia, WA 98504-7877
Physical Address: 111 Israel Rd SE, Tumwater, WA 98501
Phone: 360-725-2570
Customer Service Center: 360-236-4700
Fax: 360-493-2581
Email Contact: hsqa.csc@doh.wa.gov
Hours of Operation: 8 AM – 4:30 PM Monday – Friday
WA Provider Credential Search
The registry constantly updates their information allowing the public to gain useful information with regards to several important nursing aide topics.  These include curriculum and educational requirements in order for one to become a certified nurse aide in the state.  The registry is also the entity which has the responsibility of providing current information to nursing facilities who wish to hire nursing assistants in their facilities.  Through the registry, they will be able to know whether a potential employee has a current and active status or not allowing them to screen their candidates more carefully and making the appropriate hiring decisions.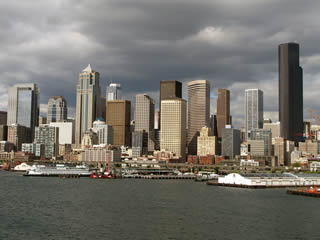 The registry is also a useful tool for nursing assistants themselves due to the different services that it can provide for them.  Some of them are the personal identification process; the supplying of relevant information with regards to their work history;  recording any record of abuse and disciplinary action taken against the CNA; and the determining of a nurse aides eligibility to work in a nursing facility.  With this information, the worker would learn whether or not to make the necessary steps to correct any personal information contained in their accounts or to make renewal applications if necessary.
A nursing assistant is entered into the nurse aide registry by complying with the various requirements which are imposed by the state.  This includes undergoing a proper CNA training in WA at an accredited training facility, having the necessary eligibility requirements for reciprocity, and passing the nursing assistant certification exam which is conducted by the state.
By being able to comply with the said requirements, a nursing assistant will be included in the online registry of the state making them eligible to be hired for work at an approved nursing facility, or health care center.  Through their employment history and personal information, an employer would be able to make the necessary decisions with regards to the hiring process. To read more about the recent WA nurse aide certification requirements visit this link.
If you want to get the certification status of a potential candidate, you can visit the state's registry website to learn more about their work background, personal information and other pertinent information.  You can look for worker information by entering their name, last name, and certification number through the online CNA search offered by the website.  You will be able to get the latest information with regards to the certification status as well as any record of complaint or abuse during their tenure in a nursing facility through the registry.