The Connecticut Nurse Aide Registry is maintained by Thomson Prometric and contains all the necessary information with regards to nursing assistant certification.  One can access the current certification status of nursing assistant by logging on to this website and doing the appropriate search on the website.
Connecticut Nurse Aide Registry
410 Capitol Avenue, MS# 12 MQA
PO Box 340308
Hartford, CT 06134-0308
Phone: 860-509-7596
Fax: 860-509-8457
Registry Managed by:
Prometric of Connecticut
1260 Energy Lane
St. Paul, MN 55108
Phone: 866-499-7485
Fax: 800-813-6670
Connecticut Search for a Nurse Aide

By accessing the online registry there is plenty of information which will be of help to someone who is looking for his or her own certification as well as for employers who are looking for an applicant's current certification.  Knowing this information will definitely be of great importance to anyone who has a direct concern with this type of employment. It is also important to know that no one who is not included in the state's nurse aide registry shall be allowed to work as a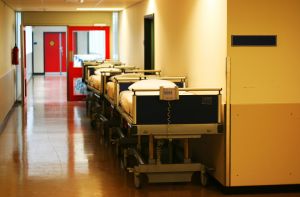 nursing assistant in any healthcare facility.  This is to ensure that the quality of services that will be delivered by an applicant is one that complies with the state's standards and that the applicant does not have any disqualifications as well.  Having information regarding a CNAs status of certification is a very important factor in deciding whether to accept him or not with regards to a certain application.  The registry being available to the public in general makes it easier for people to get informed about the healthcare workers which are available to them.
There are several things which an applicant has to go through before he or she can be included in the state's nurse aide registry.  There are the required training hours which must include not just classroom or theoretical training but clinical practice as well; the physical examination in order to determine fitness to the job; the criminal background check in order to make sure that the applicant does not have a history of violent or drug related convictions; and the final licensure examination for nursing assistants in order to determine their know how of the job.
Without having passed all these requirements first, no one can be entered in the nurse aide registry which shall also attest to his or her aptitude and qualification in doing nursing assistant work.  This also protects the citizens from any unqualified applicants for nursing assistant work. To make sure that nursing assistants will provide the best healthcare services to the public, the state has made a set of rules which they have to comply with if they are to maintain their certification and license.
By visiting Prometric's website, you will be able to access records with regards to particular nursing assistants.  You will see the certified health care employees past work history as well as any complaint or action that has been filed against him or her.  You will also be able to check the status of his certification, whether it has expired or not which will determine his eligibility for CNA work. By knowing these facts one can make the best decisions regarding the hiring of a particular applicant or not.  Aside from easy access to this information, it is also for free which makes it really an advantage for the general public. Visit this page to learn more about the CT nursing assistant certification requirements.