The Oklahoma Nurse Aide Services Workers Registry was a creation of the federal mandate which made each state responsible for making their own CNA registries.  The registry's roles can vary and can comprise of different tasks such as approving training programs, determining the curriculum that will be used for such instruction, manage the certification exams, maintain the registry, keep a list of nurse aides who have been found guilty of abuse or neglect of residents, manage the licensing of workers, provide useful health information to the public, and to administer properly the whole CNA program in the state.
Oklahoma Nurse Aide Services Workers Registry
1000 N.E. 10th Street, Room 1111
Oklahoma City, OK 73117
Phone: (405) 271-4085
Toll Free: (800) 695-2157
E-mail  nar@health.ok.gov
OK CNA Registry Verification Search
The Nurse Aide Registry is not just for those who are certified to work in the state.  It is also a useful source of information for the public who are looking for information with regards to certain employees whom they may wish to verify.  Potential employers who are seeking for certified nurse aides can access the registry in order to determine whether they have a current license status or has been convicted of any violation of health care work.  They are also useful for those who are operating nursing facilities and nurse aide training programs who wish to find valuable sources of information for their operation.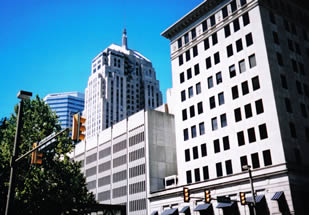 According to their website, a nurse aide is someone who provides health care or any other related activity to patients in a nursing facility, home care, assisted living center, or a specialized facility in exchange for financial compensation.  They are not considered as licensed health professionals and usually work under the supervision of a licensed physician or a registered nurse.  They may also be employed by their own families as long as they are getting paid compensation or is working under a home care agency or as a contractor of the Medicaid State Plan Personal Care Program.
There are several certifications which are available for certified nurse aides in the state of Oklahoma.  They are long term care, certified medication aide, adult day care aide, home health aide, developmentally disabled direct care, and residential care aide.  There certification programs provide additional skills and knowledge to the nursing assistant which can help increase their earning potential as well as help them progress to the number of services that they can provide to help their patients cope with their ailments.
The nurse aide registry is an essential tool for certified workers and for long-term care facilities as well.  They are useful for workers because they can renew their certification through the method which the registry offers online, and access the variety of educational materials that they can obtain from it.  As to health care facilities, they can get an update on the new implementing rules and regulations of the Department of Health through the announcements that are being posted on the website.  They can also check the certification status of a nurse aide to make sure that they are capable of being hired before agreeing to employ them in their facility. You can visit this page to read more about the current Oklahoma nursing assistant requirements.