A nursing assistant certification in Oklahoma is required before one can work in hospitals, nursing homes, and clinical facilities in this state.  They have various requirements such as training in a state-approved training facility, passing the state exam, and passing the state and federal background checks for criminal records.  You also need to be physically fit to do the job as well as maintain a clean record if you are to continue being a CNA in Oklahoma.
The state requires that one should undergo a state-approved CNA training program before taking the state examinations.  Oklahoma's standards are: 75 hours of classroom and practical training with 16 hours of training in a nursing facility.  The course should cover basic nursing skills, emergency procedures, infection control, resident rights and independence, personal care as well as mental health and human anatomy.  The course should contain sufficient classroom teaching as well as training in a nursing facility supervised by registered nurse.  One should be able to perfect the skills that will be taught in the training in order to pass the exam.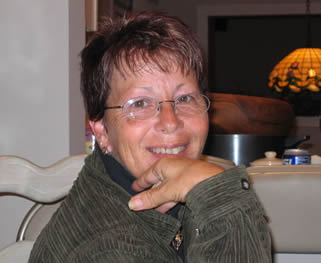 The state does not require nursing students, nursing graduates and foreign-trained nursing students to undergo further nurse aide training to apply for the state exam.  Nursing graduates are only required to show proof of completion of a nursing course such as a copy of their diploma, their original transcript of records and with the additional condition that their licenses should not have been denied, revoked, or suspended.  Foreign-trained nurses are required to show documents for legal entry or residency in the US, their social security card, diploma, transcript, and a completed application form.
After completing the training or the needed requirements, one can now apply for the state exam.  The license examinations are conducted at testing sites approved by the state's Department of Health.  One has to submit an application form, proof of completion of training or diploma and transcript for nursing graduates and students, fingerprint cards, photo ID, passport-sized photos, proof of immunizations, and a negative TB test.  The exam would cover two types – the practical exam and the written or oral exam.  One should successfully pass both of these exams in order to be entered on the OK Nurse Aide Registry.
The state also accepts reciprocity for nurse aides who are already registered in another state.  One should file an application for reciprocity; submit a copy of their certification as nurse aides as well as of their completion of training, and also the corresponding fees that would be needed.  The applicant should have an active status on the registry as well as in good standing without any record of abuse or neglect.  He should also pass the federal background check.
Renewal of the certificate is during every 2 years.  One should have worked for pay for at least 8 hours for the last 2 years under the supervision of licensed health personnel and should have complied with the required 12-hour in-service training for those working in nursing facilities.  Renewal forms will be sent at least 1 month before the expiration of the certification.
Visit this page to find nursing assistant classes in Oklahoma.