A nursing assistant certification in New Jersey will open up a vast experience and opportunity for people who are considering a career in healthcare.  The possibilities of continuing to a higher position in the medical field are open to those who start as nurse aides first. Many nurses in the state of New Jersey got their start as a nurses aide to gain valuable experience. Since this career involves dealing with personal care as well as documenting a patient's health condition, employers look on these skills as important during the hiring process.  To qualify for the job the state requires proper training in a state-approved facility as well as passing the required test.  There are 2 types of nursing assistants in New Jersey – those who work in long-term care facilities and those who work in home care.
The state requires applicants to enroll in state-approved training program. There are two programs for those who would like to become nursing assistants – the NATCEP and the PCA programs.  The NATCEP program consists of 90 hours of training. The training consists of 50 hours of classroom work and 40 hours of clinical practice.  This training is for those who would like to work in long-term care facilities.  The PCA training consists of 85 hours of training – 69 hours of classroom teaching and 16 hours of practical training.  This is for those who will be working in personal care homes.  One can take the exam within 1 year from the date of completion of the training.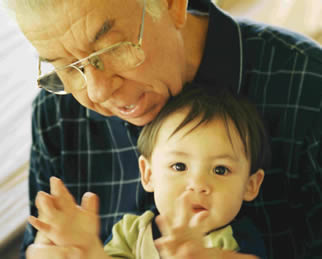 Trainings are given by community colleges, vocational or technical schools and private institutions.  Students, graduates and those who have undergone training in foreign countries for nursing can also apply to take state examinations for nursing assistants. It is important to prove completion of the Basics or Fundamentals of Nursing in order for one to become eligible to take the test.
Reciprocity is also offered in New Jersey.  One needs to submit a request for examination application form as well as fingerprint cards.  Other documents are also needed such as documentation of the completion of a state-approved training and of passing the competency exam from that state.  He or she should not be also convicted of any disqualifying felonies and crimes as well as should not have any record of abuse, neglect or misappropriation of property.  He or she should also submit to a criminal background check in the state of New Jersey by undergoing live scan fingerprinting.
To take the exam, one needs to download an exam application form from the state's website.  He also needs to determine whether he or she would be taking the NATCEP test or the PCA test.  After passing the test, an applicant's name will be entered on the New Jersey nurse aide registry.
Renewal of the license is done every 2 years.  The applicant will also need to undergo fingerprinting each time that he renews his license.  The background check is done before the expiration of the license.  The nurse aide should also have done about 7 hours for pay as a nursing assistant within the past 24 months in a licensed healthcare facility.  Once the license has been suspended or revoked by the state for a particular reason, it cannot be renewed by the holder.
You can locate the available nursing assistant classes in New Jersey from this link.