Receiving a CNA  or certified nursing assistant certification in Utah is required before one can work as a nursing assistant in any long-term care facility in the state.  The applicant should have the necessary requirements such as completing a state-approved training program, passing the state and federal background checks, and passing the state competency exam for nursing aides in order to qualify.
State-approved certified nursing assistant classes can be found on community colleges, hospitals, and nursing homes which provide basic principles of nursing and other nursing aide skills.  The state required at least 80 hours of training being composed of 50 hours of classroom sessions plus 30 hours of clinical practice or training in a nursing facility.  The program should be able to provide skills and know-how in the areas of safety and emergency procedures, resident rights and independence, communication skills especially with the mentally challenged, medical terminology, and infection control.  The applicant should first pass the state and federal criminal background check before being admitted to the registry.  There are disqualifying crimes and felonies which can affect one's chances of acquiring work as a nursing assistant although there are some schools which allow them to enroll in such classes.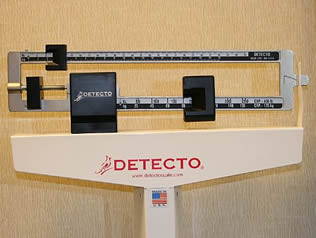 CNA training is not required for current nursing students and nurses who have expired licenses who are in good standing with the registry.  Nursing students are only required to present their transcript showing their successful completion of Basic Nursing or Nursing Fundamentals in order to be allowed to take the state exam.
The test is given to applicants by submitting their certificate of completion of a state-approved nursing assistant training program to them.  Together with application to test and payment of the required testing fees, the registry will then send a voucher for both the written and skills test which is included in the certification exam.  The state provides 12 testing centers all over the state and one can choose from any of them to take their examinations.  They only need to contact the testing center and present a valid identification during the day of the exam as well as the sent voucher.  One can apply to take the exam within 1 year from the completion of their training.
Those who are current holders of nursing aide certification in another state can also apply for reciprocity.  They are however required to be currently in the registry of that state as well as be in good standing without any record of resident neglect, abuse or misappropriation of property.  They should also pass the state and federal background check before they can be entered  into the Utah Nurse Aide Registry.
The license is required to be renewed every 2 years and applicants should maintain employment in order to keep their license.  They should have worked for pay as a nursing assistant in a licensed facility for about 200 hours for the past 2 years under the supervision of a licensed nurse.  The notice of renewal will be sent at least 45 days before the license's expiration.  There is no fee required for the renewal and there is a 30-day grace period after the expiration date.   If one fails to renew his or her license, he will have to take the nurse aide test again.
Click this link for a full list of nursing assistant classes in Utah by city.