This page provides information about certified nursing assistant classes in Utah categorized by city. For more information about a specific city in Utah, click on its link below. You will then be directed to a page showing all of the state approved certified nursing assistant classes currently being offered, as well as their addresses, and phone numbers.
The city lists below offer training programs provided by public schools, health care facilities, and private colleges. To get more specific information about the cost of tuition, program requirements, or class schedules, you can contact the schools through the phone numbers provided on the city pages.
Nursing Assistant Classes in Utah by City
Becoming Certified as a Nursing Assistant in Utah
CNA classes in Utah offer you the best ways of getting hired as a nursing assistant in the future.  With the huge demand for such health workers gradually increasing each year, you can expect a sure job waiting for you after you finish the training.  The training usually lasts for about 2-8 weeks and you can take the state competency exams to gain your certification.  The state requires that you should have a certification first before you can be able to work as a nurse aide.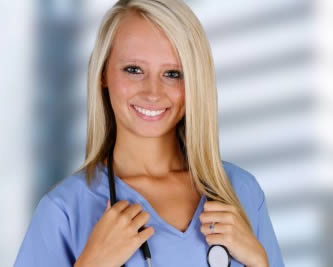 What Are the Job Duties of a CNA
A great number of people are now requiring the help of certified nursing assistants in order to aide them with their day to day healthcare.  Nurse aides work in nursing facilities, long-term care facilities or private homes in order to care for the sick or the elderly.  They do their job under the direct supervision of a registered nurse or physician in order to carry out their tasks.  They work closely with patients with tasks such as bathing, grooming, feeding, providing medications as well as giving them information regarding nutrition and their well-being. A lot of people are now turning to such facilities to provide them with healthcare due to the rising costs of hospitalization as well as the more personal services which such facilities provide.
How Much Does CNA Training Cost in Utah
Some of the training facilities that offer such programs are AAA CNA Center which offers the course for only $295; ccCNA which offers the course for $400; and Orchard Training Centers which offers it for $350.  The average annual salary for a nursing assistant in Utah is about $20,000 and this can be higher or lower depending on your location, length of experience, and type of employer.
What Are the Nursing Assistant Certification Requirements in Utah
Training programs are there in order to provide those who would like to become certified nursing assistants with the experience and the education that they need.  If you would like to enroll yourself at a particular training program, make sure that the facility has been approved by the Utah Nurse Aide Registry.  Facilities that have been approved by the registry are able to provide the required 75 hours of training hours which includes both a classroom and clinical session.  There should also be at least 16 hours of clinical training in a licensed nursing facility included in the training. Those who finish training in a state approved facility will be allowed to take the state competency examinations.
These training programs should provide students with the needed skills and knowledge which is required for the work tasks which are generally overseen by a registered nurse.  Subjects that should be covered in the program include medical terminology, anatomy and physiology, infection control, taking of vital signs, basic care of patients, and communication skills.  Nursing assistants are required to have a clinical training after taking a required number of classroom hours first. Click this link to receive more information about CNA certification requirements in Utah.
What is the Certification Exam for Nurse Aides
As soon as one completes the training, the applicant should send in an application to take the state competency exam in order to gain your certification.  The exams are made up  of a written or oral test and a manual skills test which should be both successfully passed if one is to gain nursing aide certification. A student is eligible to become a certified nursing assistant after they have completed Classes in Utah and gone through the competency evaluation program. Upon completion of those steps the enrollee is put on the Utah state registry and able to start working in an assisted living center, health care clinic, hospital, nursing Home, or Hospice.
After taking the nurses aide certification exam in Utah your nursing assistant certificate is valid for two years from the time it was issued. In order to remain in good standing you need to remain actively employed as a CNA in a licensed health care environment for a minimum of 200 hours under the direct supervision of a licensed nurse. For more information about the certified nursing assistant registry in Utah you can contact them through this phone number 801-547-9947 on Monday through Friday during the hours of 7:30 a.m. to 4:00 p.m.