The certified nurse aide classes in Logan that are available for enrollment and approved by the state of Utah are listed below. For any questions about their certified nursing assistant training curriculum, enrollment dates, program requirements, or tuition fees, please call the number provided.
BRIDGERLAND ATC
1301 North 600 West
Logan UT 84321
1-435-753-6780
(Evening classes are also being offered)
STEVENS-HENAGER COLLEGE
755 S Main
Logan, UT  84321
1-(435) 792-6970
The main goal of the nursing assistant certification process is to get your name entered into the Utah Nurse Aide Registry. Only individuals whose names are on the NAR are allowed to work as CNAs in the state.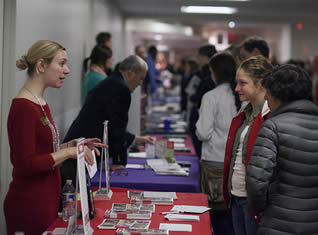 If you had never been certified before, then the first step that you must do is to look for a suitable CNA training program to enroll in. You can generally find a good program offered by a hospital, nursing home, vocational or technical college, private training institution, or government organization.
When you are enrolled, you will be spending a total of 80 hours for your training. There are some programs however, that offer more than the required 80 hours of training. The hours are divided into 50 hours of classroom lectures and 100 hours of supervised clinical practice. Students will learn basic nursing skills and procedures as well as important nursing concepts such as infection control, safety and emergency procedures, communication skills, roles and responsibilities, and patients' rights and independence.
After training, you will be qualified to apply for the certification exam. This exam consists of a multiple-choice knowledge test and random skills evaluation. If you pass both parts of the exam your name will be entered into the NAR. If you fail you can immediately reapply and reschedule for a retake. Each candidate is given 3 attempts to pass. These attempts are only valid within a year after completing their training.
When taking the exam, please arrive at least 20 minutes before the start of the exam. Latecomers are not allowed to enter the testing area once the exam has started. You will also need to bring a current and valid picture ID to show to the examiner.
The state of Utah offers reciprocity to nursing assistants from other states. They are welcome to apply for reciprocity if they wish to transfer and work in Utah. To be eligible they must have a current certification and a clean record. Applicants are still required to get fingerprinted and pass the federal and state criminal background checks.
This city is in Cache County. It is also the seat of the said county. It is also the principal city of Logan, UT-ID Metropolitan Statistical Area. According to the 2010 census, their total population was at 48,174 people. This city has a total area of approximately 17.1 sq miles, where almost all of it is land. Major roads that you can find serving the city include U.S 89, U.S. 91, and Interstate 15.
The ICON Health & Fitness is considered one of the biggest employers in the city. Other health care centers that you can find within the city include Intermountain Medical Group, Northern Utah Gastroenterology, Instacare, Logan Urology Clinic, Intermountain Instacare, Cache Valley Medical & Wellness, Logan Regional Hospital, and New Discoveries LLC. photo attribution: codnewsroom