The CNA training in West Jordan, Utah that is open for enrollment is listed below. Included in the list are all the courses that are approved by the state of Utah's Nursing Assistant Registry. Call the phone number for additional information about certification requirements, program cost, or class schedules.
JORDAN SCHOOL DISTRICT
9301 South Wights Fort Road
West Jordan, UT  84088
801-256-5980
All aspiring nursing assistants in Utah are now required to undergo training in a state-approved program and get certified in order to work long-term as a CNA in a state-certified nursing facility. The end goal of the certification process is to gain entry into the Nurse Aide Registry.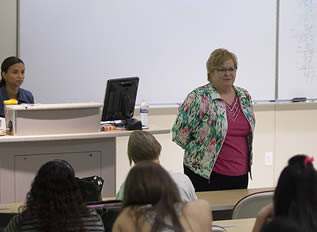 Because of the number of people who are training to become nursing assistants, numerous institutions and schools are now offering nursing assistant training programs. You can find programs being offered by hospitals, community colleges, nursing homes, assisted living centers, government organizations, and many more.
You have to be at least 16 years old to become a nursing assistant. Before anything else, you must make sure that you will be able to pass the mandatory criminal background checks. No nursing assistant student is allowed to finish a program without passing the checks.
CNA training in Utah consists of at least 80 hours of training. These hours are divided into 50 hours of classroom lessons and 30 hours of supervised clinical practice. Before the students are allowed to handle the patients, they must first learn the following concepts:
•    Medical and surgical asepsis
•    Safety and emergency care
•    Basic nursing procedures
•    Communication and interpersonal skills
•    Promoting the patient's independence
•    Respecting the patient's rights
You can complete your training within 2 to 6 months depending on the training program you enroll in. Your training will make you eligible to apply for the certification exam for one year. Within that time, you are given 3 chances to pass. If you fail to pass within those attempts or within the year after passing, you will be required to complete another training program.
The certification exam in this state is conducted by Headmaster. It consists of a multiple-choice knowledge test and a practical skills exam. Candidates who will pass both tests will gain entry into the Nurse Aide Registry.
Once your name is on the Utah NAR, it will be your responsibility to keep your record updated. Please inform the NAR if you ever change your name or address. You must also renew your certification every 2 years to keep your eligibility to work as a certified nursing aide. If you fail to renew, you will no longer be allowed to continue working in a state-certified nursing facility.
This city is in Salt Lake County. It is one of the suburbs of Salt Lake City. It is a suburb of Salt Lake City itself. According to the census of 2010, their total population was at 103,712, making it the 6th most populous city in the state. It has a total area of approximately 30.9 sq miles and has a population density of 2,211.3 per square mile.
Health care centers that you can find in the area include FirstMed, Jordan Meadows Medical Center, Intermountain Senior Clinic, Southwest Family Medicine, Intermountain Kidscare, Intermountain Instacare-West Jordan, FirstMed Urgent Care, Jordan Valley Surgical Specialists, Fred M. Civish MD, Mcfaul Robert B DO, and many more. photo attribution: codnewsroom