The CNA programs being offered in St. George, Utah that are open for enrollment as of the making of this post are all listed below. For any questions about their certified nursing assistant classes, please contact the number below to speak with a school administrator.
DIXIE COLLEGE
225 South 700 East
St George UT 84770
1-435-879-4830
RIDGEVIEW CNA
919 South Main
St. George, Utah  84770
435-634-0710
(Multiple classes are being offered)
KOLOB  CARE & REHAB Of St. George
178 S 1200 E
ST. GEORGE, UT
1-435-688-1207
(Offered to employees only)
If you want to work in the field of health then you might want to think about becoming a certified nurse aide. Utah is one of the best places to work as a CNA. The demands for nurse aides in this state are very high. You will not have trouble getting a job once your name is on the UNAR.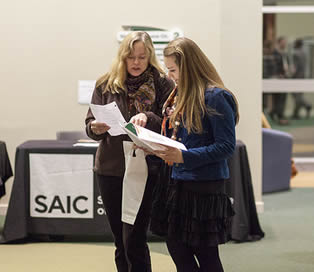 There are two general ways to gain entry into the NAR. You can either complete a state-approved CNA training program and challenge the NNAAP exam or you can apply for reciprocity. However, there are also other ways to gain eligibility to take the NNAAP exam.
The most common way of getting into the NAR is by taking on the NNAAP exam. Before you can apply you must first enroll in a nursing aide training program that is approved by the state. Approved programs offer at least 80 hours of training. The hours are divided into 50 hours of classroom lectures and 100 hours of supervised clinical practice. Students are handled by a clinical instructor who will be with them throughout the training period.
Another way of establishing eligibility to apply for the NNAAP exam is by completing one semester of a nursing school. You could also simply just take units on the Fundamentals of Nursing. Registered nurses and licensed vocational nurses are also allowed to apply for the exam immediately.
The NNAAP exam in Utah is conducted by the Headmaster Testing Company. It consists of a 100-item multiple-choice knowledge test and a practical skills test. Candidates who are able to pass all the tests will get certified by the UNAR.
Your training will be valid for only one year after you complete a program. This means that you must take the NNAAP exam within that time. If you fail you will have another 2 attempts to pass. If you fail all your attempts or fail to pass within 1 year after your training you will be required to undergo retraining.
The process of Reciprocity is only offered to certified nurse aides from other states. This will allow them to transfer their certification and work in Utah without any need for further training. Applicants are required to have a current certification and a good standing with their state. They will be required to provide proof of education and training upon application.
You can find this city in the southwestern portion of the state. It is the county seat of Washington County. It is also included in the St. George, Utah, Metropolitan Statistical Area. You can also find this city a few miles northeast of Las Vegas. It is also about 303 miles south of Salt Lake City. According to the 2010 census, their total population was at 72,897. It has a total area of approximately 64.9 sq miles and has a population density of 1,132.2/sq mile.
The Intermountain Health Care is one of the biggest employers in the city. Other health care centers that you can find within the city include Urology Associates, Coral Desert Facial Plastic Reconstructive Surgery, Southwest Skin & Cancer Inc., Richens Eye Center, St George Clinic, Chase Lawrence J MD, Walker Adrianne Md, Southwest Surgical Associates, and many more. photo attribution: codnewsroom