The CNA training centers in West Valley City that are listed on this page are all the Utah state approved classes that are being offered as of the moment. For more information about program requirements, class schedules, or the cost of tuition, feel free to call the number below.
AN ACT OF CARING
1918 W 4100 S Suite 102
West Valley City, UT  84119
1-801-598-8370 or 1-801-707-2930
(Limited slots are available. They also offer refresher courses)
HAZEN NURSING HOME
2520 S Redwood Rd
West Valley City, UT 84119
801-972-1050
(Offered to employees only)
You can only work as a certified nursing aide in Utah if your name is on the state's Nurse Aide Registry or NAR. Although there are different routes that you can take to become a nursing assistant, there are generally only two ways to get certified. You can either take on the NNAAP exam or apply for reciprocity.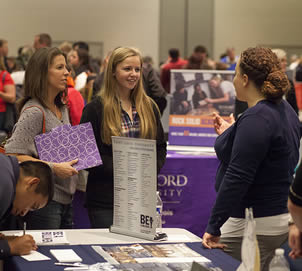 Unfortunately, the process of reciprocity is only offered to nursing aides from other states. This process lets them transfer their certification to Utah and lets them work in a state-approved nursing facility without the need for further testing. Applicants are required to have a current certification and a clean record in order to qualify for reciprocity. Applicants who are on the Abuse Registry are no longer allowed to work in a state-approved healthcare facility as a nursing aide.
The NNAAP exam or National Nurse Aide Assessment Program examination consists of a multiple-choice knowledge test and a clinical skills exam. Those who want to get into the NAR must pass all the tests. If a candidate fails, he or she is given another 2 attempts to pass. Failing for the 3rd time means that the candidate must undergo retraining.
In order to qualify for the NNAAP exam, one must first successfully complete a state-certified CNA training course.  Training courses in Utah are required to teach a minimum of 80 hours of both classroom and practical training under the supervision of a clinical instructor. Those who were trained in a facility-based program will only have 120 days from the start of their work to get certified.
Nursing student, graduates, registered nurses, licensed practical nurses, and others who have taken courses on the Fundamentals of Nursing are allowed to apply for the NNAAP exam without the need to complete a course. Upon application they must provide proof of their education and training.
CNA certifications in Utah are only valid for 2 years. The NAR will send out a notice at least 45 days before the expiration of your certification. Renewal of the certification is free and you have a 30-day grace period after the expiration to renew, just in case you can't renew on time. To be eligible for renewal, you will be required to provide proof of employment for at least 200 hours as a paid certified nurse aide within the last 2 years.
This city is situated in Salt Lake County. It is one of the suburbs of Salt Lake City. According to the 2010 census, their total population was around 129,480 people. It is considered as the 2nd largest city in Utah. Its total area is approximately 35.5 sq miles. It has a population density of 3,076.3/sq mile. Major roads that you can find serving the city are Interstate 215 and Interstate 15.
Health care centers and providers that are serving the city include Hunter Medical Center, Intermountain Senior Clinic, Hunter Medical Center-Civish Frederic MD, Westridge Health Center, Granger Medical Clinic, Intermountain Workmed Occupational Health Cli Nic, Medical Clinic, and many more. photo attribution: codnewsroom