The nurse aide training in Lehi, Utah that you can find listed on this page are the courses currently available for enrollment. For more information about the cost of tuition, class schedules, or program certification requirements, please call the number below.
MOUNTAINLAND ATC
2301 West Ashton Blvd
Lehi, UT 84058
801-753-4146
If you want to work as a nursing assistant in Utah then you will have to pass all the tests of the National Nurse Aide Assessment Program examination or NNAAP exam. This exam consists of a multiple-choice written test and a skills evaluation. If you pass both tests then your name will be on the state's Nurse Aide Registry.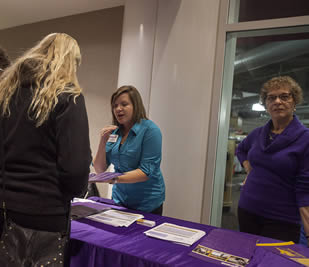 All student nursing assistants are required to successfully complete an 80-hour CNA training course. These courses may be found offered through hospitals, nursing homes, assisted living centers, community colleges, government organizations, and other schools.
Training may be waived if you are able to meet any of the following:
•    A student who has successfully completed one semester of nursing school or has taken up the Fundamentals of Nursing within the last 2 years.
•    A nurse with an expired license, but is able to show proof of official licensure from any state and was able to maintain a clean record
•    A CNA from Utah whose certification has expired for no more than 1 year.
•    A nurse aide from any state who has a valid certification and a clean record with the NAR.
The NNAAP exam is divided into two parts: the knowledge test and the skills test. The first part is the written exam, which consist of 100 multiple-choice questions. Unlike most states, the written exam is computer-based and has audio. Testers can request for a pencil and paper test if he or she has trouble using a computer. Testers must get 75% in order to pass this part of the exam.
In the skills test candidates are asked to perform 5 random nursing procedures in front of an evaluator. Each procedure will have a checkpoint and a corresponding score. Candidates must perform all skills with 80% competency to pass the certification exam.
The Headmaster Testing Company will forward all the names of those who will pass all the tests to the Utah Nurse Aide Registry. You can expect the results to be released within a week after taking the exam. If you wish to check your status as a certified nursing assistant then you can go to https://hdmaster.net/UT/UT_Root.
If you need help preparing for the exam, you can go to D&S Diversified Technologies and download a copy of the Candidate Handbook. There is also a link for a practice exam that you can take. All you have to do is to enter your identification number or packet number.
This city is a part of Utah County. It was named after Lehi, a prophet in the Book of Mormon. As of 2008, their total population has raised up to 46,802 people. Lehi is also included in the Provo–Orem, Utah Metropolitan Statistical Area. It has a total area of approximately 20.6 sq miles, and has a population density of 936.2/sq mile.
Examples of health care centers and providers whose services you can avail include Central Utah Clinic PC, Grandview Family Medicine, Pinnacle Chiropractic, The Clinic PC – American Fork – Lehi – Saratoga Springs, Mountain Medical Urgent Care, Lehi Medical Clinic, Veridian Strategies, Utah Valley Urgent Care, Alpine Surgical Arts, and Intermountain Healthcare – Instacare-Saratoga Springs. photo attribution: codnewsroom