Training programs that teach you how to become a nursing assistant in Midvale are shown here. these course have been approved by the state of Utah and will allow graduates to go on to the license exams. For more information about the cost of tuition, program requirements, or class schedules, please call the number provided.
CCCNA
7200 South State Street
Midvale, Utah 84047
801-599-4780
www.CCCNA.com
Like most states, you can only work as a nurse aide in Utah if you have a CNA certification. You can only get a certification if your name is entered into the state's Nurse Aide Registry. The most common way of gaining entry into the NAR is by taking on and by passing the certification exam.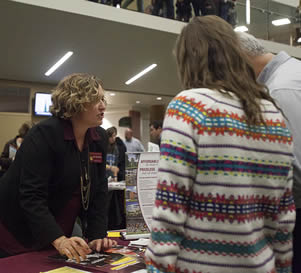 Before you can take on the exam, you must first equip yourself with the necessary skills and knowledge needed to function as a competent nurse aide. You will need to enroll in a state-approved 80-hour CNA program. You can find such programs offered through nursing homes, hospitals, assisted living centers, community colleges, government organizations, and private training facilities.
Requirements to enroll into a CNA program:
•    Must be at least 18 years old
•    Pass both federal and state criminal background checks with fingerprinting
•    Be physically capable of taking care of patients and free of communicable diseases
•    Able to understand and speak English
Keep in mind that each training program has its own requirements for enrollment. Some may require you to have some sort of experience or personal background in order to enroll.
Once you complete a state-approved training program you will become eligible to apply for the NATCEP examination. This exam consists of a written knowledge test and a skills evaluation. The written exam will be taken on a computer with audio to help those who have trouble reading English. Candidates can also request to have an ordinary pencil and paper test if they have trouble using a computer.
If a candidate is able to pass the certification exam, his or her name will be added to the state's NAR. He will be able to work in a state-approved nursing facility so long as his name is on the Registry. To keep his name there, he must renew his certification once every 2 years. The renewal process is free and there is a 30-day grace period after the expiration. Certified nurse aides must be able to work for at least 200 hours under the supervision of a registered nurse to be eligible for renewal.
This city can be found in Salt Lake County. It is also a part of the Salt Lake City, Utah Metropolitan Statistical Area. The earliest settlers were said to come around 1851. According to the last census, their total population at that time was around 27,029 people. Midvale has a total area of approximately 5.8 sq miles, and has a population density of 5.8 sq mile.
Health care centers that you can find int eh area include Copperview Community Health Center, Utah HealthCare Institute, Greenwood Health Center, Intermountain Expresscare, Mental Health Management, Valley Mental Health – South Valley Unit, Valley Mental Health Artec South, Copperview Community Health Center, Dynamic Medical Systems, and Hope Clinic. photo attribution: codnewsroom