The nursing assistant classes in the city of Sandy that are approved by the state of Utah and currently available as of the moment are listed below. For any questions about their certified training, program requirements, class schedules, or cost of tuition, call the number provided.
MY CNA SOURCE
870 East 9400 S Suite 108
Sandy, UT  84094
1-360-223-3608
www.mycnasource.com
CANYONS TECHNICAL EDUCATION CENTER
825 East 9085 South
Sandy UT 84094
801-256-5739
(Offered to high school students only)
A lot of people are asking about how to become a nursing aide in Utah. This is because becoming a CNA is currently one of the best ways to start a career in the field of health. If you are also considering becoming one, then it is best that you fully understand what a nursing assistant is.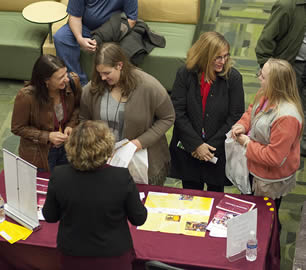 A nursing aide is a person who is trained to provide nursing care to patients in different healthcare settings. They help take care of the patients while under the supervision of the registered nurses. Their main tasks focus on the following areas:
•    Infection control
•    Communication and Interpersonal skills
•    Safety and Emergency procedures- which includes Heimlich maneuver
•    Promoting the patient's independence
•    Respecting the residents' rights
Basic Nursing Skills that they do:
•    Monitoring and recording of vital signs
•    Taking weights and measurements
•    Caring for the patients' immediate environment
•    Reporting any changes in the patient's condition to the immediate supervisor
•    Care for the patient and his/her family when death is imminent
There are a lot more skills that a nursing aide is allowed to do. All the knowledge and skills that you will need in order to become a competent nursing aide can all be learned when you attend a state-certified program that is approved by the state of Utah.
Examples where you can enroll in a CNA Program:
•    Nursing home
•    Hospital
•    Assisted living center
•    Rehabilitation clinic
•    Community College
•    Vocational and Technical Schools
•    Selected Websites
•    American Red Cross
•    Government Organizations
Most of the training programs in the state can be completed within 2-6 months. As soon as you are done with your training you can then submit your application for the NNAAP exam. The NNAAP exam is a two part examination that comprises a knowledge test and a skills evaluation. Those who will pass both tests will get a certification.
According to the OBRA of '87, all nursing aides must be properly certified in order to work long-term in a state-approved nursing facility. Once you get certified you must work in an approved healthcare facility as a paid CNA while under the supervision of a registered nurse. Your working hours must reach 200 hours every 2 years to qualify for renewal.
Sandy is officially known as Sandy City. It is situated in Salt Lake County. It is one of the suburbs of SLC. Accoridng to the 2010 census, their total population was around 87,461. It is considered as the 6th largest city in Utah. It has a total area of approximately 22.3 sq miles and has a population density of 3,960.5 people per square mile. The major highways that you can access to get to the city include Interstate 15, U.S. Route 89 and U.S. Route 209.
Health care centers that you can find within the city area include Alta View Urology Clinic, South Towne Surgery Center, Canyons Medical Center, Salt Lake Women's Center, After Hours Medical – Sandy, Canyons Medical Center, Physicians Research Options Lc, Intermountain Senior Clinic, and many more. photo attribution: codnewsroom