The nursing assistant training programs located in Bountiful, Utah that are shown on this page offer the most up to date,  state approved classes that are open for enrollment. Call the phone number listed on this page to get details regarding course schedules, the cost of tuition, and certificate requirements.
Nursing Education Center
575 N 300 E
Bountiful, UT  84011
801-589-2597
Website: www.cnacareers.com
(Multiple classes are being offered)
Viewmont High School
120 W 1000 N
Bountiful, UT  84010
1-801-402-4314
(Classes are offered to high school students only)
The Omnibus Budget Reconciliation Act of 1987 requires all nursing assistants to successfully complete a federal and state-approved training program as well as pass all the tests of the certification exam. This is to ensure that the quality of care that the patients will receive will come from competent nursing assistants.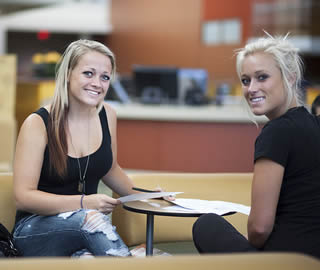 CNA training programs in Utah are required to offer at least 80 hours of training. Like all other programs, their programs also consist of both (50 hours) lectures and (30 hours) clinical skills practice. Although most programs offer more than the required 80 hours, most of them could still be completed within 6 months.
Once complete your training you will become eligible to apply for the certification exam. Your eligibility is only valid for 1 year. That means that you must pass the certification exam before that time. If you fail to get certified within a year after finishing your training you will be required to complete another CNA program.
For those who are enrolled in a facility-based program or are employed in a Medicare facility, they will only have 4 months to get certified. If they fail to get take the certification exam within that time then they will have to temporarily stop working until they get a certification.
The NNAAP exam consists of a multiple-choice knowledge test that is taken on the computer and a skills evaluation. The knowledge test will already have audio to ensure that all testers will have full understanding of the questions. Applications for the exam must be sent to the UNAR along with the payment of $70. Payment must only be in the form of money orders or cashier's checks. Personal checks and cash are not accepted.
Once you pass all the tests, your name will be added to the state's Nurse Aide Registry. Your name will stay on the Registry for the next two years. You will be allowed to work in a state-approved nursing facility so long as your name is on the NAR. To keep your name there you must renew your certification every 2 years.  A notice will be sent to your address at least 45 days before your certification's expiration. To be eligible for renewal you must work, for compensation, for at least 200 hours while under the supervision of a registered nurse. On time renewal of CNA certification in Utah is free of charge.
This city is situated in Davis County. It is also included in the Ogden-Clearfield Metropolitan Statistical Area. The earliest settlers were dated back to September 27, 1847 and was originally known as both Sessions Settlement and North Canyon Ward. As of the 2010 census, their total population was around 42,552 people. It has a total area of 13.5 sq miles and has a population density of 3,152/sq mile.
Examples of health care centers that you can find in the area include Intermountain Senior Clinic, Modern Health Clinic For Advanced Medicine, Diet Center, First Med North, Intermountain Bountiful Clinic, South Davis Community Hospital, FirstMed Urgent Care, Hca Physician Services, Local Health Care Today, E Two Healthcare Sales, Modern Health Clinic, and many more. photo attribution: codnewsroom