CNA Classes in Nephi, Utah that are shown on this page are all the certified nursing assistant classes that are approved by the state of Utah. For more information about the requirements of these classes, cost of tuition, or program schedules, just call the number below.
RED CLIFFS CNA
384 N. Main St. #1
Nephi, UT  84648
1-435-660-1265
Before you can become a nursing aide in Utah you must first meet the state's requirements to get into the Nurse Aide Registry. According to the law, you can only work in a state-approved nursing facility if you are in the NAR.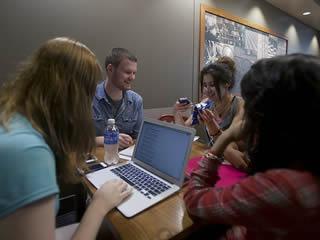 You can gain entry into the NAR by passing the certification exam. Before you can take the certification exam you must first enroll in a state-approved course. Approved programs are offered by hospitals, nursing homes, assisted living centers, and other schools and institutions.
CNA training in Utah consists of 80 hours of training. Most training facilities however, usually offer more than the required hours. These hours are divided into 50 hours of lectures and 30 hours of supervised clinical practice. It can take you 2 to 6 months to complete your program. Facility-based programs usually last no more than 4 months.
As soon as you are through with your training the next step for you is to apply for the certification exam. The certification exam consists of a multiple-choice knowledge test and a clinical skills evaluation. You must pass both tests in order to get certified.
The certification exam is conducted with the help of the Headmaster Testing Company. All applications are sent to the UNAR along with the other requirements such as proof of training and payment for the tests. Payments must only be in the form of money orders and certified cashier's checks.
Because of such high demand for nursing aides in Utah, even registered nurses, licensed vocational nurses, and nursing students are now trying to become employed as these workers. Since they already received proper training, they are allowed to apply for the certification exam without the need to complete a CNA program.
Certified nursing aides from other states are welcome to transfer and work in Utah. Unlike other states, even though Utah offers reciprocity, applicants are still required to undergo testing. When they apply they will need to show proof of current certification and good standing with their state. You can get more information about how to become a nursing assistant by visiting http://www.utahcna.com/.
This city is a part of Juab County. It is also the county seat of Juab. Nephi is included in the Provo–Orem, Utah Metropolitan Statistical Area. It was founded back in 1851 and was named after one or more of the people of the same name mentioned in the Book of Mormon. This city has a total population of about 5,389 at the 2010 census. It has a total area of approximately 4.2 sq miles and has a population density of 1,292.4/sq mile.
Health care centers that you can find in the area include Central Utah Clinic PC, Grandview Family Medicine, Central Valley Medical Center, VA Outpatient Clinic, Nephi Medical Clinic, VA Outpatient Clinic, Avalon Healthcare, and many more. photo attribution: codnewsroom