The recent nurse aide programs found in Plain City, Utah are listed below. If you have any questions about their training, cost of schooling, or program requirements, please contact the number provided.
FREMONT HIGH SCHOOL
1900 N 4700 W
Plain City, UT  84404
801-452-4000
(Classes are offered to high school students only)
A CNA certification is a requirement to work as a nursing aide in Utah. Only individuals whose names are on the state's Nurse Aide Registry are given a certification. Unlike some states, the only way to gain entry into the Nurse Aide Registry is to take on the state's certification exam.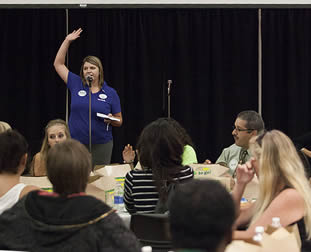 The certification exam consists of a written knowledge test and a skills evaluation exam.  Aspirants must pass both tests in order to gain entry into the NAR. This exam is conducted with the help of the Headmaster Testing Company. It is only available to those who were able to complete a state-approved training program.
One of the best ways to gain eligibility to apply for the certification exam is to attend and complete a CNA training course. Nursing aide training in this state consists of 50 hours of classroom lectures and 30 hours of supervised clinical practice. Those who enroll in a facility-based program are allowed to start working as a nursing aide, provided that the healthcare facility takes responsibility for their students' actions.
Another way of qualifying for the exams is by learning the Fundamentals of Nursing. Nursing students who completed one semester of nursing school within 2 years of applying are allowed to apply without the need for further training. This rule also applies to registered nurses, licensed practical nurses, and nursing graduates.
The third way of qualifying for the exams is by applying for reciprocity. This process however, is only available to individuals who are already certified as nursing aides in other states. Since Utah is a challenge state, reciprocity applicants are still required to take the certification exam to gain entry into the NAR. To qualify for reciprocity you must have a current certification and a clean record. Those who have records of patient abuse, neglect, or misappropriation of their properly will not be accepted.
This city is in Weber County. It is also included in the Ogden–Clearfield, Utah Metropolitan Statistical Area. According to the latest census there, their total population was around 3,489 people. It has a total area of about 3.7 sq miles, where all of it is land. Its population density is 935.3/sq mile. This city was founded back in 1859 and was incorporated in 1944.
Health care centers and providers that you can find in the area include G & G Treatment Center, Mike Kearsley's All Service, DDC- DNA Diagnostics Center, Walgreens Home Medical, Trusted Hands, MedSource Inc., Haven Home Health, Mount Ogden Eye Center, and many more. photo attribution: codnewsroom