The schools conducting CNA classes in Orem listed below are approved by the state of Utah. These programs are the most recent and up to date certified nursing assistant classes that are being offered as of the moment.
AAA CNA TRAINING CENTERS
500 South Geneva Road, Suite #200
Orem, Ut  84058
www.utahcnacenters.com
ORCHARD CNA OF NORTHERN UTAH
766 S 400 E
Orem, UT  84058
1-435-770-2803
www.orchardcna.com
STEVENS-HENAGER COLLEGE Provo Campus
1476 S. Sandhill Rd.
Orem, UT  84057
801-375-5455
CNAs are very in demand throughout the United States. Because of their high demand, a lot of people are asking questions about how to become a nursing aide. If you are considering becoming one, it is important that you know all the important details about the job.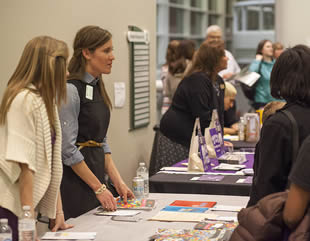 What is a CNA?
A nursing assistant is a person who has successfully completed a Nursing Assistant Training and Competency Evaluation Program (NATCEP) and has passed the NNAAP exam. Those who are able to pass the NNAAP exam will get their names entered into the NAR and receive a certificate.
Where does a certified nurse aide work?
A certified nursing assistant can work in different healthcare settings. You can find them working in hospitals, nursing homes, assisted living centers, rehabilitation clinics, long-term care facilities, as well as the patient's own home.
How can I become a CNA?
The first thing you need to do is to enroll in a state-approved training program. Successful completion of a state-approved program will make you eligible to apply for the NNAAP exam.
What does training consist of?
Nursing aide training in Utah consists of 80 hours of both lectures and supervised clinical practice. The state has required that 50 of the hours must be allocated for classroom lectures while the remaining to the clinical rotation of the program. Both the classroom and clinical training occur at the same time.
What does the NNAAP Exam consist of?
The NNAAP exam in Utah only consists of a written knowledge test and a clinical skills evaluation. Both of these exams are taken on the same day. Aspiring nursing aides must pass both parts to get into the NAR.
What is the UNAR?
The Utah Nurse Aide Registry is a list of all the individuals who have successfully met the federal and state training and testing requirements to become a nursing aide. According to the law, you must enter the UNAR to work as a nursing aide in Utah.
Are there other ways to get into the UNAR?
Individuals who are already certified as nursing aides in other states can transfer their certification to Utah by applying for reciprocity. They must have a current certification and a clean record in order to get into the registry. They must not have any records of patient abuse, neglect, or misappropriation of their properly.
This city is located in Utah County. You can find this city adjacent to Provo, Lindon, and Vineyard. It is also situated just a few miles south of Salt Lake City. It is also a part of the Provo-Orem, Utah Metropolitan Statistical Area. Orem is considered as the 6th largest city in the state. According to the 2010 census, their total population was around 88,328. It has a total area of 18.3 sq miles and has a population density of 4,826.6/sq mile.
The Timpanogos Regional Hospital is considered as one of the biggest employers in the city. Other health care centers that you can find in the area include University Health Care – Parkway Health Center, Utah Valley Wellness Center, Absolute Bodywork & Massage, Work Care Occupational Health Services, Intermountain Instacare-North Orem, and many more. photo attribution: codnewsroom