CNA Classes in Salt Lake City that are approved by the state of Utah and are currently available are all shown in detail below. Contact the school through the number provided for more details about class schedules, tuition costs and program requirements.
COLE HOLLAND TRAINING CENTER
2355 S Technology Drive
Salt Lake City, UT 84119
801-759-5164
www.coleholland.com
(Multiple classes are being offered)
SALT LAKE COMM. COLLEGE
MBC 250 W 3900 S Bldg A Room 102
Salt Lake City UT 84107
801/957-5822
GRANITE TECHNICAL INSTITUTE
2500 South State Street
Salt Lake City, UT  84115
801-646-4339
SALT LAKE CITY SCHOOL DISTRICT CAREER & TECHNICAL CENTER
1560 S.  200E
Salt Lake City, UT  84115
801-481-7311
EAGLE GATE COLLEGE
401 s Main St. Suite 130
Salt Lake City, UT  84111
801-333-8100
Nursing aides help nurses provide nursing and nursing-related care to patients living in different healthcare facilities. Nursing aides perform simple nursing tasks such as taking the vital signs as well as help patients with their daily activities such as taking a bath, going to the toilet, eating, dressing up, cleaning their immediate environment, and getting from one place to another.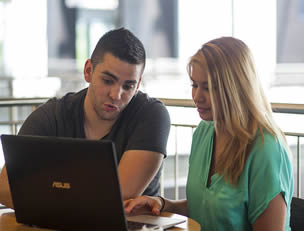 Since nursing aides work closely with the patients, it is important that all aspiring nursing aides learn how to properly take care of the patients. If you enroll in a state-approve CNA program, you will spend at least 80 hours learning about the basic nursing skills and important concepts. You will be taught about infection control, nutrition, proper documentation, communication skills, interpersonal relationships, safety and emergency care, and many more.
If you enroll in a facility-based training program you will be allowed to perform some of the duties as a certified nursing aide. The only problem with this is that you will only have 120 days from the start of your work to take the certification exam. When taking the certification exam, the payment for the testing fees will be paid by your employers.
The certification exam consists of a 100-item knowledge test and a 5 random nursing skill evaluation. Candidates must pass both tests to get a CNA certification from the NAR. The payment for both tests is $90. Those who are not working as nursing aides upon taking the exam can request for reimbursement within 1 year after getting certified from their first employers.
Each candidate is allowed to take the exam up to three times. These attempts are only valid within a year after completing one's training. If you fail to get certified after your 3rd attempt or within a year after your training, you will be required to complete another training program.
for more information about requirements you can contact the Utah Nurse Aide Registry by phone at (801)547-9947. In addition their address is: 550 East 300 South, Kaysville, UT 84037 and they are open from  Monday through Friday from 7:30 AM to 4:00 PM.
Salt Lake City is often just referred to as SLC or Salt Lake. It is the capital of Utah and is considered to be the most populous city. It has a total population of 186,440 at the 2010 census. It was founded back in 1847 by Brigham Young. It has a total area of approximately 110.4 sq miles and has a population density of 1,666.1/sq mile.
Examples of health care centers and providers that you can find within the city area include Mountain View Women's Clinic, Foothill Family Clinic, University Of Utah Health Care Community Clinics Call Center, Intermountain Expresscare, Intermountain Senior Clinic, St. Mark's Senior Health Center, Central Valley Dialysis Center, and many more. photo attribution: codnewsroom