The certified nurse aide classes in Roosevelt that are Utah state approved and open for enrollment as of the making of this post are listed below. For more information about their programs, tuition fees, or instruction schedules, please call the number below.
UINTAH BASIN ATC
1100 E Lagoon St (124-5)
Roosevelt UT 84066
435-722-6948
www.ubatc.net
According to OBRA, you can only work as a long-term CNA if you are properly trained and certified. You can only get certified if you gain entry into the Nurse Aide Registry, and there is only one way to do that in Utah – challenge the certification exam.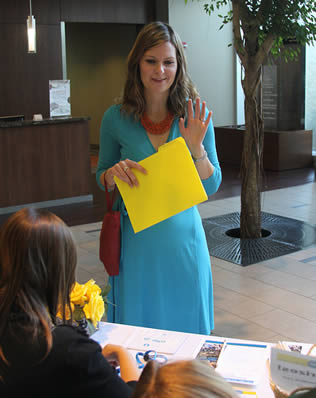 The certification exam was developed to test the competency of all individuals who wish to become nursing aides. It is a two part exam that consists of a written test and a skills evaluation. Because of the number of people who are taking the test, the state has asked the help of D&S Diversified Technologies to assist in conducting the exam.
The first part of the exam is the written test. It consists of 100 multiple-choice questions. Candidates must get at least 75% to pass this part. Unlike many states, the written exam in Utah already comes with an audio version to make sure that all candidates fully understand every question.
In the practical skills tests, candidates will be asked to perform 5 randomly selected nursing procedures in front of an evaluator. Candidates are required to perform all procedures satisfactorily in order to pass this portion.
These tests are conducted at approved testing centers throughout the state. Candidates are asked to arrive at least 20 minutes before the start of the tests to avoid being late. Latecomers are no longer allowed to enter the testing area once the test has started. Candidates will also need to bring 2 valid IDs for the check-in. Those who fail to bring IDs are also not allowed to take the test.
The results of the exams are usually released 1 week after the tests. The names of candidates who are able to pass all the tests will be forwarded to the UNAR. Once the names are entered into the NAR, the candidates will officially become certified nursing aides.
CNA certifications in this state are only valid for 24 months. During that time, certified nursing aides must work as a paid nursing aide for at least 200 hours in order to qualify for renewal. Renewal of certification is free if you do it on time. In case you cannot renew on time, you will have a 30 day grace period. There is a $10 late renewal fee.
This is a city that belongs to Duchesne County. It was named after President Theodore Roosevelt and was founded back in 1905. According to the latest census, their total population was around 4,299 residents. It has a total area of approximately 5.3 sq miles, where all of it is land. Its population density is 818.6/sq mile.
Examples of health care centers and providers whose services you can avail within the city include Nu U Wellness Center, (435) 722-0856, Urgent Care – Uintah Basin Healthcare (435) 725-2072, Uintah Basin Medical Center (435) 722-4691, Northeastern Counseling Center (435) 725-6300, and the Uintah Basin Medical Clinic (435) 722-6143. photo attribution: codnewsroom