The Utah Nursing Assistant Registry or the UNAR is the online source of public information with regards to the number of certified nursing assistants who are eligible for employment in the state.  It contains valuable information with regards to nursing assistant employment and other relevant information.  There are no fees charged when acquiring the important information that you wish to get about a nursing assistant and the website is open to public use.  If you want to get the latest news about the Board of Nursing, you can also access them through the website.
Utah Nurse Aide Registry
550 East 300 South, Kaysville, UT 84037
Phone: (801)547-9947
Hours of Operation: Monday – Friday from 7:30 AM and 4:00 PM
UT Registry License Search
The state of Utah requires everyone who wishes to work as a nursing assistant in a nursing facility, to obtain a certification first before being hired by an employer.  They do have an exception to this rule, but it requires one to obtain a certification after four months of work in the nursing facility.  If the employee cannot do so, then he or she will be removed from work and will have to undergo training and certification examination.  If you wish to work as a CNA in Utah, you will have to meet their training requirements first before applying for work. Schools need to be approved by the state and are available at many different nursing homes, hospitals, community colleges, and private vocational centers throughout the state. You can read more on this page about the latest UT nurse aide certification requirements.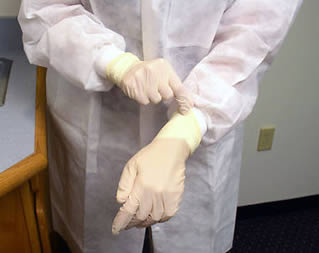 The registry serves different purposes to anyone who visits the page.  This includes providing relevant information to nursing assistant themselves as well as to potential employers also. The registry is a good source of information with regards to training, certification, renewal, and reciprocity needs of a nursing assistant.  It is also a good source for those who wish to hire a licensed health care worker in Utah.  It contains a list of all the possible candidates for CNA work as well as those who have had issues with abuse, neglect, or misappropriation of property in a certain nursing facility.
If you are looking for the background of a certain nursing assistant, you can use the registry to lookup their current information and determine if their license is in good standing.  Through the nurse aide verification system of the website, you will be able to find out whether a particular candidate can be hired or not.  You only need to enter the workers name, certification number, or date of birth in order to know whether they have a current and active status as a nurse aide.  Not having this status would mean that the worker cannot be hired by a nursing facility and that they should contact the registry first in order to know more about it.
The Utah Nursing Assistant Registry can be freely accessed online 24 hours a day, 7 days a week. Through the website, you will also be able to get useful information about documents needed to apply for the examination, submit work verification, certification requirements, renewal procedure, and testing centers.  You will also find a list of approved CNA training centers which can greatly help in your journey towards getting work.
Before a nursing home, or health care center will consider hiring a potential employee, it is important that they know whether they have the current certification status that will make them eligible for hiring. For this reason it is imperative that you always make sure the registry has your current address and contact information so they can send you renewal information prior to your renewal due date.