The Maine Registry of Certified Nursing Assistants is the easiest way to determine the certification status of a CNA.  It is an online list of nursing assistants in the state of Maine who are allowed to be employed in any licensed nursing facility to provide direct health care to residents.  Without the certification or inclusion of the nurse aides name on the registry, he or she may not be allowed to work within the state. Health care workers can visit the website to check their status and to renew them if they are nearing their expiration dates.
Maine Registry of Certified Nursing Assistants
State House Station #11
41 Anthony Avenue
Augusta Maine 04333
Phone: 1-800-791-4080
Alternative Phone: (207)287-9300
Email: dlrs.cnaregistry@maine.gov
Search the Maine CNA Registry
The state of Maine offers this public service in order to deliver the best health care services to their residents.  The online registry makes sure that the persons who are listed therein have the best capacity to perform the nursing aide work that they will be required to do in a healthcare facility.  This helps to protect consumers from the wrong health care workers who may have a complaint against neglect or abuse from a former institution.  Allowing the public to know firsthand the current certification status of a CNA helps them to acquire the best services that they need.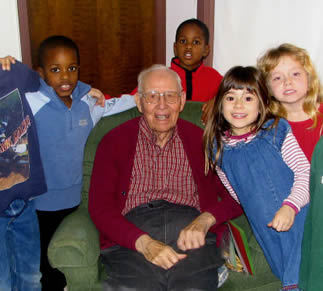 Although the state generally does not allow nurse aides to work without a certification, there is a provisional period whereby they can apply and work as a health care provider in an accredited healthcare setting provided that they are under direct supervision of a registered nurse.  They can be hired for as long as four months if they have recently graduated from a training course and have not yet received the results of their examinations.  It is important to note that this is only for four months.  It cannot be extended and if it can be proved that the nursing assistant has failed to take the certification exam at the required period, he or she may have to undergo training again.
The registry was created by the state of Maine in order to provide several functions to the public as a whole.  First, they are to respond to any inquiry that the public may have with regards to health care services or policies that the government has instituted.  They are also to provide protection to the residents of Maine by including significant information with regards to health workers such as annotations of substantiated complaints and other pertinent issues.  They are also to provide relevant information for health workers such as nursing assistants so they can help improve the knowledge and skills of these workers.  Lastly, they are also to represent and participate in court hearings where their knowledge and information would be of significant use.
Looking up the certification status of a CNA will be very easy through the state's online nurse aide registry.  You only need to key in the correct information on their designated slots such as name, last name, and social security number in order to get the information that you want.  The website is easy to use as there not a lot of requirements and they are also for free. If you want to learn more about the Maine nurse aide certification requirements visit this page.