The Kentucky Board of Nursing is the one who is responsible for maintaining the list of certified nursing assistants which are available.  You can easily check on the status of such nurse aide by logging on to the Board's website and clicking on the registry link.  There are also other useful links on the site which can lead you to important information such as renewal of certification or reciprocity applications.  If you wish to make sure that you are employable or that an applicant can be hired, you have to log-in on their site and then enter the required specification for the CNA search.
Kentucky Board of Nursing
312 Whittington Pky Suite 300
Louisville, KY 40222
Phone: 502-429-3300
Toll Free: 1-800-305-2042
Fax:  502-429-3311
Office Hours: 8:30 a.m. – 4:30 p.m.
KY Nurse Aide License Validation Search
The Board's nurse aide registry contains all the currently certified nursing assistants which are employable as well as those whose licenses have been revoked due to neglect or abuse complaints that have been proven through proper proceedings.  Having a certification does not necessarily imply that you have a good standing on your state and that you can easily find a nursing aide work.  There can be annotations which can be attached to your name on the registry which employers can check.  So you will need to stick with the Board's standards on nursing aide services if you wish to continue working as a nurse aide in the state.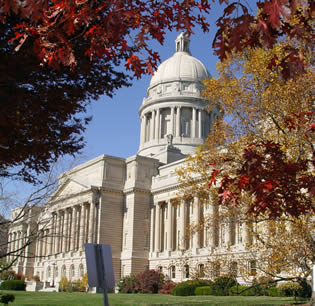 The state of Kentucky has a different term for nursing assistants in their state; these are called State Registered Nurse Aides or SRNA.  The candidates are also provided with their own SRNA numbers which they can use in order to check their certification status through the website.  These numbers are used to identify the nursing assistant aside from their name on the registry.  You can easily look for a CNA by keying in their SRNA number and their last name.
This service has been offered by the state in order to help ease the procedure of looking up a nursing assistants certification status.  Through the website, they can easily be notified of their need to renew or to provide recent information with regards to status, name change, or change of address.  This way, the nursing aide will find it a lot easier to verify and check whether they can still be hired by healthcare facilities and if there are any issues which are related to their certification.  The website has online forms and applications which can be downloaded easily if you wish to renew or to change your personal information.
A CNA will remain on the active status on the registry if they can maintain an employment of at least 8 hours within 24 months in a state accredited nursing facility.  They have to provide this information in order to stay on the registry list.  Without their name on the list, they cannot be hired by any healthcare facility.  You can also apply for renewal and reciprocity through the online application forms which are available in the website.  You only have to download it, then send it to the state's Board of Nursing together with the required documents that will be needed for the reciprocity. You can read more about the recent Kentucky certification requirements for nursing assistants by visiting this page.