The Iowa Direct Care Registry provides relevant information which are useful not only for nursing assistants but for the general public welfare also.  The registry has a list of all the licensed health care workers who are authorized by the state to provide health care services in Iowa.  You will also find significant links directing you to other government agencies.  If you want to be sure of the nursing assistant that you would like to hire, visit the registry first to confirm if they are indeed licensed health care personnel.  The state has provided this service in order to secure the health services which are being provided in the area.
Iowa Direct Care Worker Registry
321 East 12th Street
Des Moines, IA 50319-0083
Phone: 515-281-4077
Alternative Phone: 515-281-0108
Fax: 515-281-6259
IA Department of Inspections and Appeals Health Facilities Division
The Iowa Direct Care Registry does not cater to nursing assistants only.  They also have a list of other healthcare practitioners such as home health aides, nutritional assistants, and other personnel which provide manual daily assistance on patients who are either disabled or are aged.  They also list the facilities which you can visit in order to receive health care assistance.  The licensed facilities are all included in the list which the Board of Nursing had ascertained to be public worthy.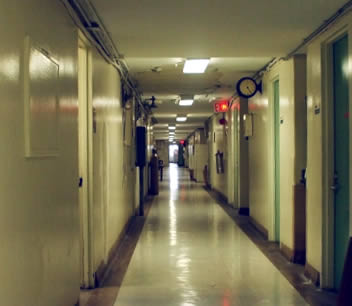 By logging on to the registry, you can have access to the list of nursing assistants who have been certified and licensed by the state of Iowa. By certification, nursing assistants are allowed to work in several healthcare settings wherein they can provide direct patient care to residents.  Without this certification, no one is allowed to work in this setting.  Hence, employers are encouraged to check the current licensure status of an applicant before hiring them on a nursing facility.
The licensing of nursing assistants as well as of healthcare units is governed by the Department of Inspections and Appeals or the DIA. Within its Health Facilities Division, you will be able to check whether a nursing assistant or a nursing facility has been certified by the law to provide health care services.  The types of facilities that they certify are home health agencies, intermediate care facilities, hospitals, hospices, assisted living programs and residential care facilities.  If you would like to check on a certain establishments capacity to provide you with medical services, you should check with the registry first.
The Registry also has links to various organizations which provide related services to nursing assistants. These are the Iowa Care Givers Association Direct Care Worker Resource and Outreach Center, the National Association of Health Care Assistants, and the Iowa Direct Care Workforce Initiative. These organizations provide support to nursing assistants through various seminars, financial, and educational aids.
The registry contains the instructions that you will need in order to access the list of nursing assistants which are licensed in the state.  You can download it from the site if you want a step-by-step instruction on how to do them.  The usual requirements are the name, last name, Social Security Number, and the certification number of the candidate that you wish to look up. The website is constantly updated by the Board so you can expect to get the information that you need quickly.
Visit this link if you would like to read more about the current IA nursing assistant certification requirements necessary in order to be certified and eligible to work in the state.