Training facilities providing nurse aide programs in Newton, Iowa that are available as of the making of this page are listed below. If you know of other Iowa state approved nursing assistant classes that are open for enrollment, send them to us and we will add them to the list.
DMACC
600 North 2nd Ave. West,
Newton, IA 50208
(641) 791-3622
Although the guidelines and requirements for becoming a nursing assistant are different depending on where you want to practice, there are some common aspects. According to the rules, before you are to handle any patient, you will need to undergo training in a CNA training program.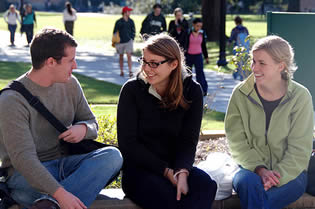 You can find these programs almost anywhere in the state. They are offered by different institutions such as community colleges and training centers, as well as healthcare centers like nursing homes. As a nursing assistant student, you will be taught in the different nursing concepts like infection control and mental health and rehabilitation. You will also be trained on the basic nursing skills which you will be using to take care of your patients. To complete a program, you must have at least 75 hours of training, which will already include 30 hours of clinical experience.
After you learn all the things that you need to know and complete a state-approved program, you can then apply for the nurse aide license exams. These exams are composed of a written and a skills demonstration exam. You will need to pass all the tests if you want your name to be entered in the registry. One of the most important requirements when applying is being able to pass both the state and federal criminal background checks. You can get more information about becoming certified by calling the Iowa Direct Care Worker Registry 1-866-876-1997, or 515-281-4077.
Newton is the county seat of Jasper County. The town was founded in 1850 and was only incorporated as a city seven years later. According to the census of 2010, their total population was around 15,254, making them the 26th most populous city in the state. Their population density is estimated to be 1,518.9/sq mile. Newton has a total area of approximately 10.3 sq miles, where all of it is land.
Examples of health care providers and centers that are available are Capstone Behavioral Healthcare – Mental Health Services, Newton Health Care Center, Butera Frank Doctor of Osteopathi, Chemical Dependency Treatment, Newton Foot & Ankle Clinic, Clevenger Philip L Doctor of Osteopathi, Groben Paul DO, Skiff Medical Center – Specialty Clinics, Newton Clinic PC, and Health Care Associates Limited. photo attribution: tulanesally