The Alabama Certified Nurse Aide Registry is the easiest way to check whether one can work as a certified nursing assistant in the state or not. It contains all the necessary information regarding a CNA applicant which can lead to his or her getting hired as well.
Alabama Certified Nurse Aide Registry
The RSA Tower, Suite 600, 201 Monroe St.
Montgomery, AL  36104
Phone: (334)206-5169
Contact: Ron Holland, Special Investigator
Phone: (334)206-5169
E-mail: Ronald.Holland@adph.state.al.us
Website to: Verify the status of a CNA in AL
All of those who have passed the state's requirements about being a nursing assistant are entered into the Alabama Certified Nurse Aid Registry.  If you wish to inquire whether you or someone who is applying to you as a CNA is certified, you can use the online Registry to verify them.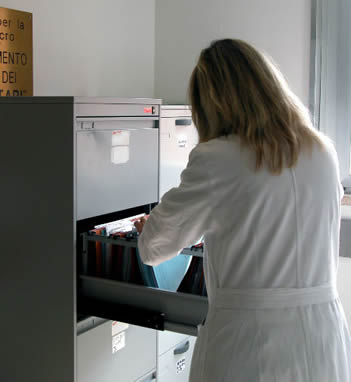 The Registry is maintained by the Alabama Department of Public Health which is also responsible for the regulation and the licensure of all applicants who are able to satisfy the state's requirements for healthcare providers.  Hence, if you want to be included in the registry, you first have to undergo the various trainings and examinations in order to be entered into the registry.  Those wishing to become certified nurse assistants must comply with the age, training, criminal background check, and pass the licensure examination for certified nurse assistants. After complying with these, you will be notified of your current status by visiting the online Registry which can be accessed by providing the proper information. You can read more about all of the current nurse aide requirements in AL by clicking here.
There are several departments who are involved in the implementation of state health regulations in the state of Alabama.  There is the State Board of Health which provides the policies for medical, sanitation, and public health issues.  The State Committee of Public Health on the other hand, is an authorized representative of the State Board of Health.  They are all governed by state laws and represent the government's authority and concern about the welfare of their residents as well as transient occupants. Those who wish to avail of the Department's services can visit their website.
One of the greatest concerns that the Alabama Department of Public Health had in mind was the accessibility of information regarding certified nursing assistants in their state.  They know that not everyone has the physical ability to visit their office in order to make the necessary inquiries regarding this work.  So, they chose to offer public inquiries to be made available through their website.  One can easily find if his or her certification has been granted to them by conducting a search in their online Nurse Aide Registry.
It is very easy to use as you only have to enter the number of one's Social Security Number in order to verify whether they are currently certified or not.  One can also see if there had been any actions filed or is being made on the applicant based on the notations which can be found on the search results.  You can see if their licenses had expired or are being withheld due to current petitions for misconduct.  You will also be able to see past offenses through the search and will be able to hire them or not based on this very useful information.