In order to gain work as a nursing aide, one should first have a CNA certification in Texas.  The state offers various programs which can lead to a certification through community colleges, high schools and licensed nursing facilities.  To become state certified you will need to complete the required hours of nurse aide training before being able to take the state competency exam for a nursing aide.  You also need to pass a state and federal background check in order to be able to work as a nursing assistant.
The state requires CNA training programs to have at least 75 hours.  This includes 51 hours of classroom training and course work and 24 hours of clinical training in a nursing facility in order to gain first-hand experience in nursing aide work.  Current students of a nurses aide program can work for about 4 months even if they are not yet certified.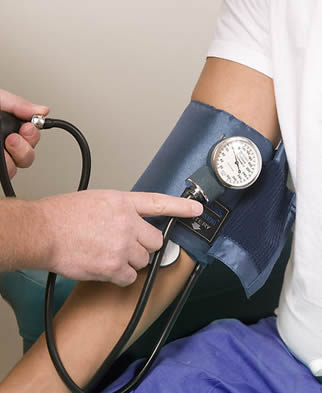 The state does not require a high school diploma or any equivalent in order to enroll in a nursing assistant program.  The training however, is waived for several conditions such as: completing a state-approved nursing assistant training from another state and not having taken the competency examinations; completing a military training program and having worked for at least 100 hours as a medic; completion of an RN or LPN program but not yet having a license as a Registered Nurse or a Licensed Practical Nurse; and being a current student of a nursing program from any state.  People from any of the above-said conditions may apply to take the state competency exam for a nursing aide without having to undergo  training.
After completing the nursing assistant training program, one can now apply for the certification exam.  The test is composed of both a written test and a manual skills test.  The first part of the exam is the practical skills test which involves 5 nursing aide skills to be performed well in order to get a passing grade.  The second part is the written or oral exam which is composed of 60 multiple choice questions involving the different tasks and knowledge learned during the training.  The exam must be taken within 24 months after the completion of the training program.
The venue of the exam can either be a training facility or a school which has been approved by the state to conduct such tests for nursing aide applicants.  Upon passing the criminal background check and the examinations, the certification will be sent to the applicant within 4-6 weeks.  If the student fails three times in a row, he or she would be required to undergo another training course before being allowed to retake the exam.
The state also offers reciprocity to those who are already holders of certification on another state.  They should currently be listed on the TX Nurse Aide Registry and should be in good standing without any record of resident neglect, abuse or misappropriation of property in order to apply for reciprocity.  They should also submit the necessary documents such as a copy of the certification from their completion of a state-approved training program, a copy of their certification as a nurse aide, and a verification form that would need to be submitted to their home-state's nursing aide registry.
The CNA license in the state of Texas does not expire.  The nurse aide is only required to report and maintain an active status in the registry by submitting their record of employment for the past 2 years to the Texas Nurse Aide Registry.  The license will not be reinstated if it had been revoked by the government.   If the applicant was not able to procure any paid employment as a nursing assistant from a licensed facility, he or she would be required to retake the exam or to enroll in a certified nursing assistant training program provided by a nursing facility.  As of 2013 the applicant should also maintain 24 hours of in-service education for every two year period as required by federal law.
Visit this link to find nursing assistant classes in Texas.