The Vermont Board of Nursing is the online resource for getting the latest information regarding nursing assistant work and registry.  If you wish to hire anyone as a CNA, it is best to contact the Board first in order to determine and verify the current certification status of a candidate.  The state requires that anyone who wishes to work as a nursing assistant be listed under their registry before they can be hired.  If you want to learn more about the state's rules with regards to this particular work, you should visit the Board's website before making any further decisions.
Vermont Nurse Aide Registry
32 College Street, Schulmaier Hall Montpelier, VT.
Mailing Address:
National Life Bldg. North FL2
Montpelier, VT 05620-3402.
Nursing Phone Number: (802) 828-2396
Contact Phone Number: 802-828-3089
Email: sandy.swenson@sec.state.vt.us
Vermont Licensee Lookup
The Board is one of the best resources about nursing assistant training and work.  It is recommended that all employers should first consult with the Board's website to see if a particular health care worker candidate is eligible to be hired in a nursing facility.  The state has rules with regards to CNA employment and it includes being entered into the nurse aide registry list first, before being hired for a position.  The applicant should undertake all the necessary requirements first before he or she can be entered into the registry.  This includes undergoing the proper training, background check, and examination. You can visit this page to get the latest details about VT nursing assistant certification requirements.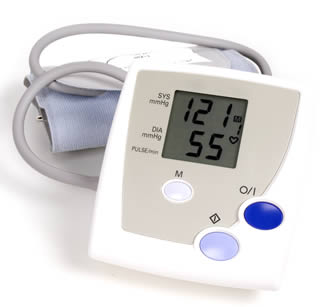 Aside from this, the nursing assistant is also required to constantly update his or her personal information so the registry or potential employer can contact them.  This includes any change in name or address in order to modify them on the online registry.  This makes it easier for employers to gain a quicker decision for hiring purposes.  Aside from that, it is also required of a nursing assistant to renew his or her certification regularly in order to avoid having their certification status deactivated.  Deactivation would mean that they would have to undergo retraining and retake the CNA certification exams again.
The website is a good resource for nursing and nursing assistant information if you wish to get recent information as to the Board's policies and announcements with regards to that field.  It is important to keep an update about recent rules and policy changes in order to get the most out of your nursing or certification.  You will also get valuable information with regards to training, certification, examination and other valuable resources for nursing occupations.  You will also get help with regards to certain issues that you may be having with your employment.
The Vermont Board of Nursing provides the necessary information that you need when it comes to nursing and nursing related occupations.  If you want to get the most out of your training and certification or wish to renew your certification, you can visit the Board's website in order to learn more about what steps you need to take.  Some of the helpful documentation you can download from the website are the exam application, endorsement application, renewal, practice history record, and request for inactive status forms. The website is available free for public use and you can also access the online registry which allows you to check the certification status of nurse aides.  Doing so will let you know whether you can hire a CNA or not for a nursing facility, or determine your own license status.