The New Mexico Nurse Aide Registry is the ultimate resource for getting any type of information that you wish to know about being employed as a nurse aide in the state.  They provide ample information with regards to the practice as well as the type of environment that you will be working on once you become eligible to be employed in a nursing facility.  You can access a lot of useful information as well as downloadable forms which can be very important when you are planning to become a certified nurse aide in the state.
New Mexico Training and Nurse Aide Registry
2040 South Pacheco Street
2nd Floor, Rm 413
Santa Fe, NM 87505
Hours of operation:  8 AM -5 PM (MT)
Phone: 505-476-9040
Fax: 505-476-9026
NM CNA Confirmation Search
The registry is open for anyone who wishes to access additional information with regards to being a nurse aide in the state of New Mexico.  You can contact their NAR Coordinator, Mrs. Delfinia Sandoval in order to learn more about the registry.  Their physical address is in 2030 South Pacheco St., 2nd Floor. Rm 413, Sta. Fe, New Mexico.  You can reach them through their NAR Automated Number of through their fax and office numbers.  You can visit them at their office which is open from eight in the morning till five in the afternoon.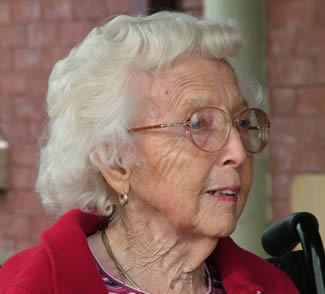 The website also has an online directory which is accessible to the public.  Through the registry, anyone will be able to get the information that they need with regards to a particular nursing assistant that they wish to investigate.  They only need to enter the name and license number of the employee that they wish to see on the search box. By clicking the search button, they will be able to see a background and a certification status check on the candidate.  It is required by the state that all nurse aides will be listed on the registry first before getting hired on any type of facility in the state.
There are certain requirements which one has to comply with in order to gain a listing on the registry.  The state requires undergoing an accredited training program as well as passing a physical and criminal background check before anyone can be placed in the registry.  They also need to show that they have successfully passed the CNA certification exam together with the other requirements.  Having any criminal conviction involving the use of drugs, violence, or felony shall disqualify a candidate from getting a certification. Currently the examination is conducted by Prometric. They are open from 7 AM – 4 PM and can be reached by phone toll free at (866) 391-1945. You can also visit this page for a full list of the New Mexico nursing assistant requirements.
The website also offers various links which can be helpful for a lot of nurse aides.  They include a clinical skills checklist for those who will be taking the clinical exams; a downloadable form for renewal of registration or of changing some personal information; there is also a pamphlet containing the general instruction before taking the competency exam; and there are also reciprocity forms if in case you would like to work as a nurse aide in the state and you already have a certification from another.  It is very easy to apply to and you only need to fill out the form and then send it to the registry. More information about these resources can be found by visiting: http://dhi.health.state.nm.us/NAR/nar.php