A certified nurse aide certification in New Mexico is needed before one can practice as a health care worker in the state.  This particular career in healthcare is in-demand at the state having a high rate of citizens who require assisted living and personal care.  One should undergo CNA training in a state-approved program as well as pass the criminal check and state license examinations.  After passing the exams, one can now apply as a nurse aide in this state.
Training programs that are offered in the state should be approved by the New Mexico Human Services Department first. They should comply with the state's prescribed curriculum as well as with the federal requirements for nurse aide training.  They should have both clinical trainings in a setting similar to nursing facilities or in nursing facilities themselves.  They should also provide enough classroom training for students.  They should also include courses in basic care, emergency procedures, mental health, and communication skills with impaired patients and maintaining patient's room.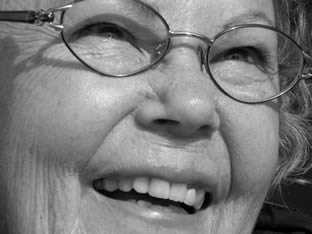 One can take the state examinations for nursing aides within a year from completion of the training program.  One should request for a schedule to take the examination first from Prometric NM and pay the corresponding fees. Important information regarding the exam can be had on their website. To apply for the exam, one needs to submit important documents such as a copy of the certificate of completion of nurse aide training, fingerprint cards, passport-size photos, social security card, a photo ID issued by a government entity, a negative TB test result, and proofs of immunizations.  They should also pass both the state and federal background checks that will be conducted.  The state advises that applicants should keep copies of the documents passed as well. The NACEP examination is conducted by Prometric and this is where applicants should submit the examination fees.  The test is comprised of two parts – the practical and the written exams.  Results of the test can be had within 48 hours.
Those who are also currently licensed from another state can also apply for reciprocity in this state.  They should show proof of successfully completing a nurse aide training on that state as well as pass the competency exams.  They should also have an active status from that state.  They will need to submit documents such as a copy of their certificate, social security card copy, a valid photo ID, and a letter of application.  They will be granted a temporary license to practice as nursing assistants valid for 30 days while they are waiting for confirmation from the other state.
The license is renewed every 24 months and the applicant should have had at least 8 hours of paid work as a nursing assistant.  They should also have not been convicted of abuse, neglect of misappropriation of a resident's personal property or of any disqualifying crimes and felonies.  They should also have at least 12 hours of in-service training for each year.  Renewal forms are sent out by the state board before the expiration of the license. You can receive additional information about renewals as well as search to determine if an employee has a valid license by visiting the New Mexico Nursing Assistant Registry.
Click this link if you want to find out which CNA Classes in New Mexico are open for enrollment at this time.