The  schools that are providing nurse aide classes located and available for enrollment in Grants, New Mexico are shown on this page. For any questions about their training programs, you can call the phone number below.
New Mexico State University (NMSU)
1500 North 3rd Street,
Grants, NM 87020
(505) 287-8221
http://www.nmsu.edu/
If you want to be able to work as a CNA in New Mexico, you must get your license by passing the state license exams. NACEP examinations are conducted by Prometric. The exams will be composed of two parts – practical and a written portion. You must pass both parts to get your license. Passing the exams allows you to be placed on the New Mexico State Nurse Aide Registry and listed as a viable CNA employee.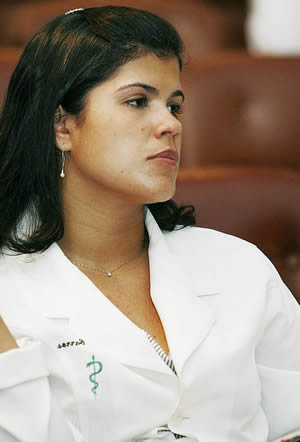 There are two general ways to get a nursing assistant certification in the state of New Mexico. One option is to take the NACEP exams while the other is through applying for reciprocity. Each of these options has its own set of requirements and availability.
For those who want to take up NACEP exams, they will need to apply for it first. One of the requirements is to show proof of certificate that the applicant was able to complete a training program that was approved by the state's Human Services Department. This will ensure that the quality of training that the applicant received met both the state and federal standards. Training programs in the state of New Mexico takes 75 hours to complete, where 16 of those hours are spent in supervised training sessions. Other documents that are presented during the application include a government-issued ID, negative TB results, fingerprint cards, records of immunizations, and passport sized photos.
The second method, which is reciprocity, is only available to licensed nursing aides that are registered from a different state. When they apply, they will be required to provide proof of their training as well as proof that they passed their state's competency exams. They will also be asked to submit a copy of their SS cards, certificate/license, a letter of application, contact information such as contact number and mailing address, and a valid photo ID. These documents can either be mailed or faxed, during office hours (8 am to 5 pm) to:
Delfinia Sandoval, Nurse Aide Registry Coordinator
2040 South Pacheco Street
2nd Floor – Room 413
Santa Fe, New Mexico 87505
Office number: 505-476-9040
Fax number: 505-476-9026
As part of the procedure, the applicants will also be required to undergo a criminal background check that will be done on both federal and state levels. They should not have any records that can prevent them from working as a nursing aide in a long-term care facility. These disqualifying convictions include abuse of substances, homicide, abuse of a person or child, rape, kidnapping, neglect, exploitation, theft, forgery, fraud, or theft. Since check will take some time, those applying for reciprocity will be granted a temporary license that will be valid for up to 30 days.
Grants is the county seat of Cibola County. It was named after the three Canadian brothers that founded the place. It was originally called as Grants Camp. Afterwards it became Grants Station, and was later shortened to Grants. Nowadays, this city is also known as the "Uranium Capital of the World" because of the vast Uranium deposits that were found in the area. As of the 2010 census, their total population was 9,182. It has a population density of 670/sq mile. The total area of the city is estimated to be around 13.7 sq miles, where all of it is land.
The Western New Mexico Medical Group, Gutierrez Medical Group, New Mexico State Government, State of New Mexico – Cibola Health Office, Heartland Home Health and Hospice Services, Hogares Inc., and Cibola Women's Health Center are some of the many health care centers that are found in the city. photo attribution: agecombahia