The CNA classes found in Albuquerque, New Mexico are all listed here in detail. For any questions about the procedures required to become licensed to work through their program, please call the number for their school shown to you below.
Central New Mexico Community College
Located at: Albuquerque Technical Vocational Institute
525 Buena Vista Dr. SE,
Albuquerque, NM 87106
(505) 224-3000
http://www.cnm.edu/
Becoming a nursing assistant in the state of New Mexico is one of the best ways for you to start a career in the medical field. This profession is very in demand, especially in places that have a high population and a larger growing retirement community. CNAs are wanted for people who need assistance in their personal care and other aspects of their daily lives. To become a nurse aide you need to enroll in a training class that has been approved by the New Mexico Human Services Department in order to qualify to take the certification test.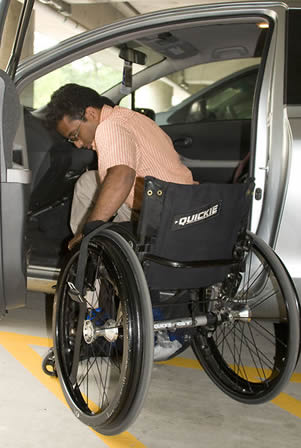 To become a nursing assistant in the state of New Mexico, you will need to start off by finding a state-certified training program to enroll in. By completing this program, you will then be able to take on the NACEP. These programs are required to offer no less than 75 hours of training. Out of the 75 hours, 16 of it will be allotted to supervised practical training at a licensed healthcare facility. During that time, the students are only allowed to perform nursing assistant services which were taught during laboratory skills work. Examples of such services will include but are not limited to infection control, safety and emergency procedures, taking and monitoring vital signs, measuring and recording the patient's weight, and assisting in the activities of daily living.
After the completion of training, the next step is to apply for the license exams. This is one of the ways to gain entry into the New Mexico Nurse Aide Registry. The license exams will consist of two parts, a written/oral exam and a skills evaluation. You must pass all the tests in order to get your license.
Another option in gaining entry on to the Registry is by applying through reciprocity. This will allow a nursing assistant from a different state to transfer and work in a different state such as New Mexico. When applying for reciprocity, the applicant will need to provide a his current CNA license, SS card, ID photo, mailing address, and current contact number.
CNA licenses are renewed every 24 months. A requirement to renew the license is being able to provide proof that you have worked for at least 8 hours, with pay, as a nursing assistant. During that time, you should not have any convictions that will prevent you from working as a nursing assistant in this state.
This is the largest city in the entire state of New Mexico. It is also the county seat of Bernalillo County. You can find this city located in the central part of the state. It has been given the nickname as The Duke City. The name of the city was believed to be taken from  Don Francisco Fernández de la Cueva y Enríquez de Cabrera, who was the viceroy of New Spain. One of the many titles of the viceroy was Duke of Alburquerque. According to the census of 2010, their total population was around 545,852, making them the 32nd most populous city in the country. It has a population density of 3,010.7/sq miles. Albuquerque has a total area of approximately 181.3 sq miles.
The VA Medical Center, Heart Hospital of New Mexico, Presbyterian Hospital, and Lovelace Women's Hospital are the top hospitals that are found in the city. Other health care centers that are found in the city include Precision Eye Center, STAT Med URGENT CARE, Planned Parenthood of New Mexico, The University Of New Mexico Health Sciences Center, Bosque Mental Health Associates Inc., and many more.