The list of certified CNA's in the state of Delaware can be found on the online Nurse Aide Registry.  Through this database, one can have an easy access to the names of persons who are authorized or licensed by the state to work and be employed in nursing facilities and other healthcare settings inside the state.
Delaware CNA Registry
24 N.W. Front Street
Milford, DE 19963-1463
Phone: 302-577-6666
Fax: 302-424-2939
Managed by: Prometric
1260 Energy Lane
St. Paul, MN 55108
Phone: 866-664-9504
Fax: 800-813-6670
DE Registry Search
If your name is not entered in the directory with an active status it would mean disqualification from being legally allowed to work as a nursing assistant.  The state has implemented an online registry its citizens an easy access to valuable information regarding people who are qualified to work as a healthcare provider.
The Delaware State Nurse Aide Registry provides a list of qualified nurse aides as well as those who committed abuse and neglect of residents during the past.  This is to inform the public well as to those which nurse aides can be hired and those who have a bad record during their tenure as nursing assistants in the state.  Hence, working as a nursing assistant should be taken seriously if you wish to avoid having any future problems concerning your work history or record.  Not everyone who has been issued a license can continue to work once found in violation of committing abuse or violation of a resident's rights.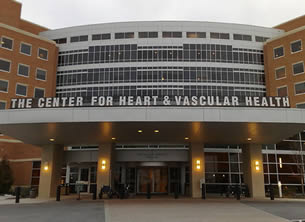 To be entered into the state's nurse aide registry, an applicant should first comply with the state's requirements with regards to getting a license/certification.  Without the license, you would not be able to work as a nursing aide in the state.  First, you need to train in an accredited  training facility which complies with all the standards with regards to clinical and theoretical sessions.  The applicant should also pass the physical exam which is required in order to determine physical capacity to perform all the tasks that will be delegated to him or her during the time of employment.  They should also pass the state and federal criminal background check and should not be convicted of any drug, felony, or violent crimes. Having such records can automatically disqualify a candidate from even taking the training.  Lastly, the applicant should be able to pass the state certification exams within two years from finishing the training.
After passing all the necessary requirements, the applicant will now be entered into the state's nurse aide registry.  To verify your status or to see if you will have to renew your license soon, you can contact the state through their office, the Division of Long Term Care Residents Protection.  This is the particular agency which handles all the licensing as well as the maintenance of Delaware's certification database.  The Division has also hired Prometric to handle the online directory in order to give the public an easier way to access information regarding the current status of nursing aide applicants who wish to work in nursing facilities. You can go directly to the website and access the registry by entering their name and social security number. click here to learn more about the nursing assistant certification requirements in DE. photo attribution: diaper