The Nursing Assistant Registry in Colorado is the one which maintains the list of current certified nursing assistants who are either active workers in the state, or those whose licenses have been revoked due to complaints or misdemeanors.  The registry is accessible online and information can be acquired for free.
Colorado Nurse Aide Registry
1560 Broadway, Suite 1350
Denver, CO 80202
Phone: 303-894-2430
Phone for Online Services Help: 303-894-2421
Fax: 303-894-2821
Email: dora_dpo_onlinelicenses@state.co.us
CO Online CNA License Verification and Search
Using this online database one can get the information that he or she needs concerning a particular nursing assistant without having to wait for days or weeks in order to obtain the result.  The state has done this important step in order to protect their citizens and to provide the best healthcare services and reliable up to date information.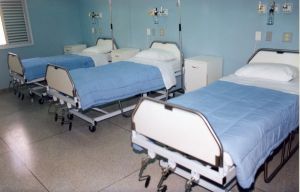 A nurse assistant registry is a very important tool not just for the nursing assistants themselves but also to the pubic who will be requesting for their services as well.  Having sufficient information can be one of the best protections against any substandard healthcare services.  Knowing that the state has created stringent standards for one to acquire a nursing aide certification, one can rest assured that the person who is included in the nurse assistant registry is one who has passed all that qualifying standards.  No one is allowed to work as a nurse aide in the state without being entered first in the state's nurse assistant registry.
Before one can be included in this list, he or she has to comply with the state's requirements for nursing assistants.  This includes taking up the appropriate training in a state accredited CNA training facility, having sufficient clinical experience in a nursing facility, passing the physical exams, the criminal background check, and the state licensure examination for nursing assistants.  All of these require strict adherence to the rules if you are to pass the final certification test.  Although considerations are given to those who have handicaps which will not otherwise affect the rendering of nursing aide services, the process is still a rigorous one. You can visit this link to get additional helpful important information with regards to current nurse aide requirements in Colorado.
The nurse assistant registry is a useful site where one can get the information that they need with regards to certification issues in nursing assistant.  By entering the person's social security number, they gain access to important information regarding the current licensure status as well as the person's past work history.  You will be able to check any actions that have been filed against him or her if he has committed any misdemeanor while on the job.  You can also see if his or her license is active or inactive or has been revoked due to disqualifying circumstances. You can also search the state registry website for additional details about those who have records of patient abuse and are therefore prohibited from getting employed in the state.  You will be able to check what particular violations were committed as well as the date of their commission. Such information are updated regularly which gives you a better outlook about hiring nursing assistants.  This makes it secure for the public to hire the people who are definitely qualified for the job.