The nursing assistant training programs in Loveland, Colorado that have been approved by the state are all shown to you on this page. Included in the list are all the available school courses that you can enroll in at this time.
Aims Community College
104 E. 4th Street
Loveland, CO 80537
Contact: Heather Brown, RN
(970)-339-6281
Front Range Community College Larimer – Post Secondary
800 South Taft
Loveland, CO 80537
Director: Annita Stansbury, RN
(970)-613-7580
The completion of a CNA course is one of the main requirements to become a nursing assistant. You must have proper training before you take on the state license exams. You also have the option of completing a nursing program like LPN, RN, or LPT since they are also welcome to apply for the exams. Before you enroll in any program, you should first make sure that they are approved by the state. For a program to be approved, they must offer at least 80 hours in both lectures and skills training. You can find that the programs in this state are being offered by community colleges, healthcare centers, as well as high schools.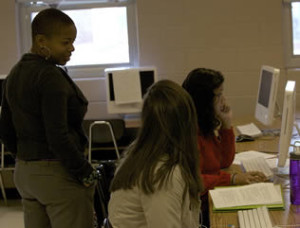 Aside from the completion of a training program, you will also be required to pass the background checks that are done at federal and state level. This is mainly done in order to protect the interests of the residents that they will eventually take care. To make sure that the applicant does not have a communicable disease and is in a good state of health, part of the requirements in  undergoing immunizations and physical test. Other minor requirements for the NNAAP exams include passing ID photo, fingerprint cards, transcript of records, the complete application form, and paying the necessary fees for the exams.
This city is a Home Rule Municipality that is a part of Larimer County. With a total population over 66,859 people, it is considered to be the most populous city in the county. You can find this city situated a few miles north of Denver. It is also a part of the Fort Collins-Loveland Metropolitan Statistical Area and the Denver-Aurora-Boulder Combined Statistical Area. This city has a total area of 25.5 sq miles and a population density of 2,059.7/sq mile. Major highways that you can access to get to this city include Interstate 25 and U.S. Highway 34.
Health care centers and providers that you can find in the area include Aspen Medical Center, Family Practice Associates, Banner Medical Center-North Loveland, McKee Center For Women's Health, Skyline Urgent Care, Loveland Pediatrics, and many more. photo attribution: departmentofed