The certified nursing assistant classes in Leadville, Colorado that are licensed and approved by the state and available for enrollment are shown to you on this page. For more information about becoming a CNA, class schedules, or certification requirements, please call the number provided.
St. Vincent Nurse Aide Training Program
822 W 4th St.
Leadville, CO 80461
Program contact: Barbara LeTourneau, RN
(719)-486-0230 x 503
The state does not allow its nurse aides to work without a license. To get a license, they must pass the NNAAP examinations. Even if you are a nursing assistant that has a license, but was either issued from a different state or country, you will still have to take Colorado's license exams. You will only be required to provide a copy of your license or your transcript of records to provide proof that you have undergone the proper training.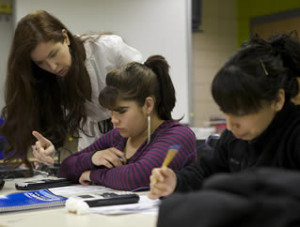 The NNAAP exams in this state are conducted by Pearson VUE. Their examination has a written and a skills demonstration exam. The written examination has 70 multiple-choice questions and will be conducted through the internet. You must pass the first part of the examination in order to proceed to the skills evaluation. Pearson VUE has a list of 25 nursing procedures; and out of these procedures, only 5 of them will be randomly selected to be demonstrated. You will be given 5 minutes to finish each procedure. You must pass both exams to receive your license. If you want to find more about the exams, you can call Pearson VUE at (888) 274-5050.
This city is the county seat and the only Municipality of Lake County. It is considered as the highest incorporated city in the U.S. As of the latest census, their total population was at 2,688 people. It has a total area of approximately 1.1 sq miles, where all of it is land. It has a population density of 2,659.5/sq mile. This city was founded back in the year 1877. Major highways that you can find in the area include U.S. 24, and State Highway 91.
Examples of health care centers that you can find in the area include St. Anthony Copper Mountain Medical Clinic, Allergy Asthma & Immunology Of The Rockies PC, Take Care Clinic at select Walgreens, Leadville Medical Clinic, and many more. photo attribution: departmentofed