The CNA Classes in Longmont that are approved by the state of Colorado are shown to you on this page. For more details about their certification classes, enrollment dates, schedules, or tuition costs, please contact the phone number provided..
Career Development Center
1200 S. Sunset St.
Longmont, CO 80501
Contact: Dulce Mia Warren, RN
(303)-772-3333 x 7123
Front Range Community College
2121 Miller Dr
Longmont, CO 80501
Director: Patricia Graham, RN
(303)-678-3891
Life Care Center of Longmont
2451 Pratt St.
Longmont, CO 80501
Director: Jodi Counts, RN
(303)-776-5000
There are several different requirements on how to get a nurse aide license. To know them, you must first determine what eligibility route that applies to you. For those who have not yet undergone training from a nursing program, they must enroll in a CNA training program that is approved by the state. They must complete the minimum of 80 hours of training that is divided into lectures and skills training. After the completion of a training program, they must then apply for the state license exams. They must pass the exams within 2 years from the submission of their application or else it will expire and they will have to submit the necessary paperwork again to Pearson VUE.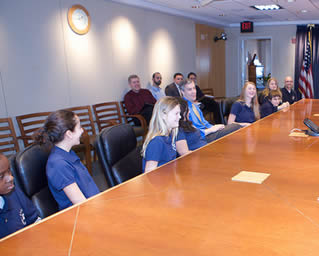 Those who are nursing assistants that came from other states are also welcome to work in Colorado. The state will still require them to apply and take the NNAAP Examination if they wish to work. For their application, they must submit either a copy of their license or proof of their training and experiences. Like the regular applicants, they must also take the examination within 24 months from the submission of their application. These requirements also apply to those who have trained in nursing and nursing-related programs like RN, LPN, LPT who have not yet taken their license exams.
This city is another municipality that is a part of both Boulder and Weld counties. It is situated in the northern part of Colorado. With the total population of 86,270 people, it ranks as the 13th most populous city in the entire state.  It has a total area of approximately 21.8 sq miles. The city's population density is 3,261.1/sq mile. Major roads that you can find in the area include U.S. Highway 287 and Route 36.
Health care centers that you can find in the area include Weld County Department of Public Health and Environment, Avista Boulder Medical Center, Longmont Clinic, Women's Health at Longmont, Willow Way Wellness, Care Plus Medical Center, and St Vrain OB-GYN Associates. photo attribution: departmentofed