The CNA classes in Greeley, Colorado that are approved by the state of Colorado and meet certification exam requirements for training, are shown to you on this page. These school listings provide all the programs that are open for enrollment in this city as of the moment. For more information about class schedules, tuition costs, or program requirements, please call the number provided.
Aims Community College
5401 West 20th St
Greeley, CO 80632
Contact: Heather Brown, RN
(970)-330-8008
(multiple classes are available)
Aims Community College – HSTE
2040 Clubhouse Drive
Greeley, CO 80632
Contact: Heather Brown, RN
(970)-330-8008
Fairacres Manor
1700 18th Ave
Greeley, CO 80631
Program administrator: Jean Pope, RN
(970)-353-3370
(for Fairacres Employees only)
Taking the NNAAP Examination is a needed step when you wish to work as a nursing assistant in the state of Colorado. This examination is conducted by Pearson VUE. It is composed of two parts which are, the written exams and the skills demonstration. These two exams will be conducted on the same day. To proceed to the skills demonstration, you must first pass the written examination first.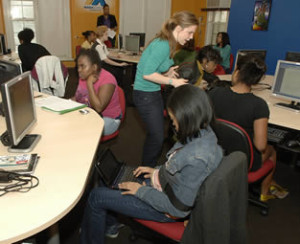 If you want to replace the written exams with an oral one, you can do so by submitting a letter of request when you apply for the exams. The written exam is composed of 70 multiple-choice questions. For the oral exams, you will be provided with an audio file. You will listen to the audio file as it narrates to you the questions. You will then answer on the booklet that will also be provided for you. Ten of the questions will be multiple-choice reading comprehension.
As for the skills evaluation, you will be given at max 25 minutes to complete 5 nursing procedures. These procedures will be randomly selected from a list of 25 nursing procedures. Your performance will be rated by a nursing aide evaluator. In order to pass this part, you must perform the 5 procedures successfully. To get your name entered in the state's registry, you have to pass both parts.
This city is the county seat of Weld County. It is also a Home Rule Municipality. You can find this city in the northern regions of Colorado. It is also just a few miles northeast of Denver. As of the 2010 census, their total population has reached up to 92,889. It is the 12th most populous city in the entire state. It has a total area of approximately 30 sq miles and a population density of 396.3/sq mile.
Examples of health care centers that are in the area include Summit View Urgent Care, General Care Medical Clinic, North Colorado Family Medicine, Weld County Health Department, Women's Clinic Of Greeley PC, Sunrise Community Health Center, Mayeda Family Chiropractic PLLC, Peakview Medical Center PC, Family Physicians Of Greeley LLP- Cottonwood, and many more. photo attribution: departmentofed