The CNA Classes in Pueblo, Colorado that have been approved by the state of Colorado are listed for you in detail on this page. If you have any questions about signing up for instruction, program requirements, or tuition fees, just call the number provided.
Academy of Medical & Health Science
1339 S. Pueblo Blvd. Suite 100
Pueblo, CO 81005
Contact: Jane Dacus Ganyard, RN
(719)-565-0020
Pueblo Community College
900 W. Orman Ave.
Pueblo, CO 81004
Program director: Karen Kissell, RN
(719)-549-3295
Your first task in becoming a nursing assistant is the completion of a CNA training program. These programs must be approved by the state. To complete a program, you must have at least 80 hours of training. Nurse aide training is composed of theoretical lectures that are held in classrooms and hands-on skills training while will later be applied in actual healthcare settings like hospitals and nursing homes.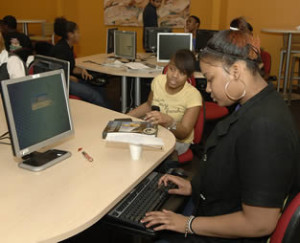 As a nursing assistant student, you will be trained in the different basic nursing care skills like proper hand washing, doing bed baths, assisting ambulation, feeding through normal or special means like with the use of NGTs, catheter care, doing passing ROM exercises, and even emergency procedures. You should make sure that you will perform these skills/procedures properly since they will be covered in the second part of the license exams or the NNAAP examination, which is conducted by Pearson VUE.
After the completion of a training program you will then be eligible to take on the state license exams. Before you can apply for the exams, you must first complete the rest of the necessary paperwork. Your next important task after the completion of your training is passing the background checks that are done by both the federal and the state. You will also be required to undergo immunizations and physical exams to determine that you are in a state of good health and that you do not carry any communicable disease. Once you are done with those, all that is left do are the minor tasks like submitting the complete application form, ID photo, fingerprint cards, and paying the examination fees.
This city is a Home Rule Municipality and the county seat of Pueblo County. With a total population of 106,595 at the last census, they are considered to be the most populous city in the entire county. It also ranks as 246th in the entire country. You can find this city a few miles south of Denver. This city is approximately 45.4 sq miles in area and has a population density of 2,265.5/sq mile.
The main hospital serving the city is the Colorado Mental Health Institute at Pueblo. Other health care centers that are available there are Aberdeen Surgery Center, Same Day Care, Emergi-Medical Care Center, Pueblo Surgery Center, Pueblo Endoscopy Suites LLC, Health Care Partners Systems LLC, and many more. photo attribution: departmentofed