The CNA Classes in Centennial, Colorado that are approved by the state and available for enrollment as of the writing of this post are shown to you in the list below.
Littleton Public Schools Health Sciences Technology
7300 South Clermont
Centennial, CO 80121
Program contact: Deborah Clarke, RN
(NO Phone available)
South Denver School of Nursing Arts
7853 E Arapahoe Ct
Centennial CO 80112
Contact: Bernadette Billinger, RN
(303)-945-4203
Finishing a CNA course is one of the first requirements to take the NNAAP Examinations. If you want to work long-term as a nursing assistant in Colorado, you must have a nurse aide license. Aside from the completion of a training program, you will also be required to pass the background checks that are done by the federal and the state. You will also be subjected to immunization and physical exams to determine that you are in a good state of health and are not carrying any communicable diseases. After the completion of the necessary requirements, you can then try to take on the state exams.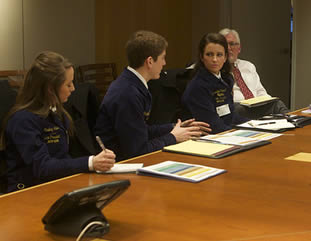 Those who have taken nursing-related courses like LPN, RN, or LPT students, but have not yet received a license are also welcome to apply for a CNA certification. They must provide the necessary documents or transcript of records with credits in the fundamentals or nursing, practical nursing, or psychiatric technician training to apply for the NNAAP exams. These documents will be sent to Pearson VUE at 3131 South Vaugh Way, Aurora, Colorado 80014. If they want to find out more about the requirements, they can visit the website at www.Pearsonvue.com.
Centennial is a Home Rule City that is a part of Arapahoe County. It is also a part of the Denver-Aurora metropolitan area. According to the 2010 census, their total population is now at 100,377. This city is now the 10th most populous municipality in the entire state. It is also ranked as 15th safest city in the entire country. It has a total are of approximately 27.9 sq miles and a population density of 3,695.3/sq mile.
Examples of health care centers that you can find in the area include Aspen Healthcare Metrics, Crawford Healthcare Management, Alison J. Wilson, Ph.D., Huddle Daniel C DO, Children's Eye Physicians PC, Supplemental Health Care Service Limited, Health Care Staffing, and Medical Group Management Association. photo attribution: departmentofed