The nursing assistant programs in Florence that are approved by the state of Colorado are listed for you on this page. For more details about how you can enroll in classes offered in the city, tuition costs, or requirements of taking the CNA exam, please contact the school through the phone number provided.
Florence High School – HSTE
2006 Highway 67
Florence, CO 81226
Program director: Jennifer Castner, RN
(719)-306-7546
You cannot work in the state of Colorado if you do not have a CNA license. In order to get one, your name must be entered in the state's Nurse Aide Registry. It will only be entered there if you pass the NNAAP Examinations, which are conducted by Pearson VUE. There are different requirements that must be made before you can become eligible to take the exams.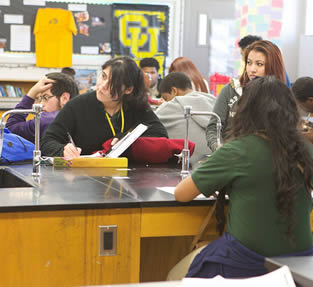 If you have not yet received the proper training, then you must first complete at least 80 hours of training in a state-approved training course. For those who are already nurse aides from a different state, they will still be required to take the license exams of Colorado. They will no longer be required to undergo retraining so long as they can provide a copy of their license or records of their the training that they received. For more information you can either call Pearson VUE at (888) 274-5050 or the Board of Nursing at (303) 894-2437.
This city is a Statutory City that is a part of Fremont County. As of the latest census, their total population has reached up to 3,653. The City of Florence has a total area of approximately 4.1 sq milies, where all of it is land. It has a population density of 891/sq mile.
Health care providers in the area include Take Care Clinic at select Walgreens, (866) 825-3227, Florence Medical Clinic (719) 784-4816, St Joseph Medical Clinic (719) 269-2130, MacLeod Norman G MD (719) 784-4816, McGarry Joseph T MD (719) 784-4816, and many more. photo attribution: departmentofed