The certified nursing assistant training programs in Wheat Ridge, Colorado that are shown to you on this page are all the state licensed being offered in this city right now.
Wheat Ridge Regional Center
10285 Ridge Rd
Wheat Ridge, CO 80033
Coordinator: Michelle Ohnemus, RN
(303)-463-2500
(Classes are being offered to Regional Center employees only)
There are different ways for you to become a nurse aide in Colorado. One of the ways is through the completion of a CNA program and then taking the NNAAP examination. Passing the NNAAP exams is the only way you can get nurse aide license. You will not be able to find work as a nurse aid if you do not have a license. You have the option to enroll in community colleges, highs schools, or healthcare centers that offer such training.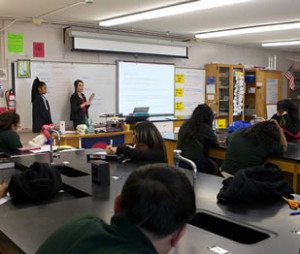 To complete a program, you must have at least 80 hours in both lectures and hands-on training. Nursing assistants that come from other states, as well as RN, LPN, and LPT are also required to take the exams if they wish to work as nurse aides. If you already have work as a nurse aide in one of the facilities in Colorado, then you will only have 120 days to complete your training and get a license. As for other cases, they must take the exams within 2 years from the submission of their applications to Pearson VUE. For more information you can contact Pearson VUE at (888) 274-5050 or visit their website at www.pearsonvue.com.
This city is a Home Rule Municipality that is found in Jefferson County. It is considered as a western suburb of Denver. It is also just a few miles northwest of Denver. As of the latest census, their total population was at 31,242. This city has a total area of approximately 9.1 sq miles, where all of it is land. Its population density is 3,616.8/sq mile. This city was founded back in 1859 as a small community.
Health care centers that you can find in the area include Exempla Wellmore Family Medicine, Massage Therapy Associates Of Wheat Ridge, The Children's Hospital, Exempla Westview Oncology And Hematology, Muench Gregory MD, Dixit Sanat MD, Jefferson Center For Mental Health, and Live Heaven On Earth. photo attribution: departmentofed