The CNA Classes in Lakewood that are licensed by the state of Colorado are shown to you in the list below. If you have any questions about joining their program, tuition costs, or training schedules, just call the number that is provided in the directory below.
Red Rocks Community College
13300 W. 6th Ave.
Lakewood, CO 80228
Program coordinator: Colleen Cleary-Doone, RN
(303)-914-6627
Stillwater Institute
7550 W. Yale Ave, Unit A200
Lakewood, CO 80227
Contact: Sherry Glennon, RN
(303)-233-8488
An important step in becoming a nursing assistant is the completion of a CNA training program that is approved by the state. These programs can be completed once you have at least 80 hours of both lectures and skills training. You have the option to choose whether you will enroll in community colleges, high schools, or healthcare centers. As a nursing assistant student, you will learn different nursing concepts and skills like bed bath, assisting in feeding, dressing, vital signs taking, supporting a weak limb or body area, assist in ROM exercises, emergency procedures, and even post mortem care. You will be working closely with the registered nurses and other healthcare team members.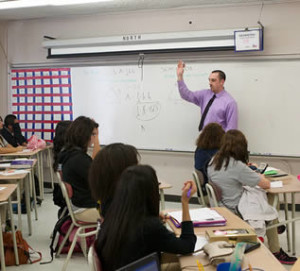 After you complete your training, you can then apply for the National Nurse Aide Assistant Program exam which is conducted by Pearson VUE. The examination will have a written and skills evaluation part. To get your license, you have to pass both of them. The written exam will have 70 multiple-choice questions and will be conducted through the internet. As for the skills evaluation, you will be given 25 minutes to perform 5 randomly selected nursing procedures. A nurse aide evaluator will rate your performance to determine whether you are competent or not. You can only proceed to the skills evaluation if you passed the written exams. If you happen to fail the first part, you may take the exams again immediately as soon as you pay for the fees.
This city is a Home Rule Municipality that is a part of Jefferson County. As of the latest census their total population has reached up to 142,980. It is considered the fifth most populous city in the entire state and ranks 172nd in the country. It has a total area of approximately 42.5 sq miles and has a population density of 3,465.3/sq mile.
Examples of health care centers that you can find in the area include MedExpress Urgent Care, Rocky Mountain Urgent Care, MCPN Alameda High School Kids and Teens Clinic, MBS Wellness Clinic, Exempla Green Mountain Medical Center, MCPN Stein Kids and Teens Clinic, Lakewood Surgical Center-HealthONE, and STRESSERCISE for Life. photo attribution: departmentofed