The CNA Classes in Boulder that have been approved by the state of Colorado are shown to you on this page. If you know of other certified nursing assistant school programs that are being offered in the city, please contact us and we will add them to the page.
Boulder Technical Education Center
6600 Arapahoe Rd
Boulder, CO 80303
Program director: Louise Burger,RN
(720)-561-5588
The state of Colorado requires its nursing assistants to have a license when they work in long-term healthcare facilities like nursing homes or hospitals. There are different requirements that must be done for those who have not received the proper training. Among them, the most important are the completion of a state-approved training program, the passing of the NNAAP Examination, as well as the background checks that are done at federal and state level.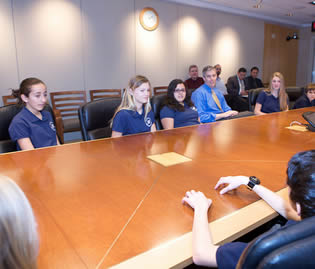 The applicant must also undergo immunization and physical examinations to determine that he/she is in a state of good health and is not a carrier of a communicable disease. Other requirements include the submission of paperwork like transcript of records, complete application form, ID photo, fingerprint cards, and the payment for the exams. To find out more about the NNAAP Examination, you can contact Person VUE, the one conducting the exams, at (888) 274-5050.
There are also different requirements that must be met for those who already received proper CNA training but may have different scenarios like an expired license, a license issued from a different country, or those who have not yet taken the license exams. All the cases mentioned are still required to take the state license examination. A common requirement for all cases is that they must submit proof of their training, experience, or a copy of their license.
This is the county seat of Boulder County. As of the last census, their total population was at 97,385 people. It is considered as the most populous city in the county and ranks 11th in the entire country. Boulder has an estimated total area of 25.4 sq miles and a population density of 3,884.1/sq mile.
HEI Medical and Medtronic are two of the biggest employers in the city. Other health care providers in the area include George Ray Russell, MD, Tripp, Warren MD PC, Goose Creek Eye And Laser Center, Helios Integrated Medicine, Gastroenterology Of The Rockies, Boulder Womens Clinic PC, Mapleton Hill Orthopaedics PC, and Occupational Health & Therapy Services. photo attribution: departmentofed