The CNA Classes in Colorado Springs, Colorado that are shown on this page are all the Colorado state approved training courses that are being offered as of the moment.
Academy of Medical & Health Science
709 Main St
Colorado Springs, CO 80911
(719)-358-6074
Beo Nurse Aide Training Program
1442 Hancock Ave
Colorado Springs, CO 80903
(719)-385-0200
Centennial Nurse Aide Training Program
3707 Parkmoor Dr.
Colorado Springs, CO 80917
(719)- 597-7601
CollegeAmerica Springs
3645 Citadel Dr.
Colorado Springs, CO 80909
(719)-622-3600 x1230
Front Range Nurse Aide Training Program
7870 North Academy Blvd
Colorado Springs, CO 80920
(719)-648-1020 or (719)-314-9978
NTSOC Nurse Aide Training Program
1130 W. Woodmen Rd
Colorado Springs, CO 80919
(719)-574-5562 ex. 242
Pikes Peak Community College – Post Seondary
11195 Hwy 83, RR 13
Colorado Springs, CO 80919
(719)-502-3339
Pikes Peak Community College Area Voc Program
5675 S. Academy Blvd
Colorado Springs, CO  80906
(719)-502-3034
Becoming a CNA is very easy and fast if you know what to do. In order to determine your requirements, you fist know what eligibility route you belong to. If you have not received any proper training, then your most important tasks would have to be the completion of a state-approved training program, passing the background checks of the federal and the state, and then applying for the NNAAP Examination to get your license. The state does not allow CNAs to work long-term if they do not have a license. The programs in Colorado are being offered by colleges, high schools, and healthcare centers. As required by the state, they must offer at least 80 hours of training time. Your training will be composed of classroom lectures and skills training.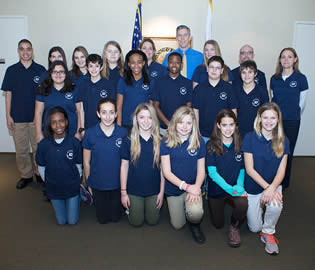 As a nursing assistant student, you will tackle different concepts in the fundamentals of nursing like infection control, patient's rights, mental health, rehabilitation, understanding the different medical terms, and other basic are concepts. You will also be trained in the necessary skills that you will do like proper hand washing, offering and removing the bedpan, application of knee-high stockings, proper ambulation techniques, vital signs taking, and even emergency procedures.
Colorado Springs is the county seat of El Paso County. It is situated in South-Central Colorado. It is just a few miles south from Denver. AS of the census of 2010, their total population has reached up to 416,427 people. It has a total area of 186.1 sq mile.
Examples of health care centers that you can find in the area include Colorado Springs Health Partners, PC, Emergency Dental Care USA, Expresscare Plus, Penrose Hospital, St. Francis Medical Center, North Springs Family Medicine and Urgent Care, Premier Urgent Care & Occupational Medicine, and Peak Vista Community Health Centers. photo attribution: departmentofed