The CNA Classes in Denver, Colorado that are approved by the state of Colorado are listed for you on this page. For more details about the certified nursing assistant classes offered, program schedules, tuition cost, or requirements of the registry certification exam, please contact the number from the list below.
College America
1385 South Colorado Blvd. 5th floor
Denver, CO 80222
Contact: Virginia Middleton RN
(303)-300-8740 x 7004
Community College of Denver
1070 Alton Wy Bldg 849
Denver, CO 80230
Administrator: Arthur Hazen, RN
(303)-365-8394
Community Health Institute
4705 Paris Street #100
Denver, CO 80239
Contact: Johnnie Perrow, RN
(303)-307-8855
Emily Griffith Technical College Extended Home Health Aide
1250 Welton St.
Denver, CO 80204
Program contact: Judy Curtis, RN
(720)-423-4700
Fred N. Thomas Career Education Center Middle College of Denver
2650 Elliot
Denver, CO 80211
Contact: Lynda Freund ,RN
(720)-423-6630
National American University
1325 South Colorado Blvd, Ste 100
Denver, CO 80222
Admin: Josephin Ssenkungo, RN
(303) 876-7100
New Beginning Nursing Assistant Program
6795 E Tennessee Ave, Ste 210
Denver, CO 80224
Director: Leola Thomas, RN
(303)-333-2748
Pima Medical Institute – North
7475 Dakin Street, Suite 100
Denver, CO 80221
Admin: Kurt Schroeder, RN
(303)-426-1800
ReJUV Academy
1642 S. Parker Rd, Ste 103
Denver, CO 80231
Director: Miriam Watts-Robinson, RN
(303)-337-6030
St. Joseph Hospital Foundation
1835 Franklin Street
Denver, CO 80218
Contact: Kathy Hollingsworth, RN
(303)-837-7435
St. Lukes Ministry
915 E. 9th Ave.Denver, CO 80218
Contact: Bonnie Brundige, RN
(720)-937-7023
Stillwater College of Allied Health
4155 E Jewell Ave, Ste 405
Denver, CO 80222
Director: Irina Gavrilov, RN
(303)-753-7577
Vista Academy Nursing Assistant Program
4800 Telluride
Denver, CO 80241
Administrator: Tina Armijo, RN
(702)-423-7650
With the increasing population of the state, there is also a growing demand for nursing aides. Not only is getting a CNA license a great way for starting a career in healthcare, it is will also open new opportunities for you to gain a higher degree in education. There are several different requirements that must be done before one can take the state license exams. Among them, the most important are completing a state-approved training program and passing the background checks that are done at federal and state level.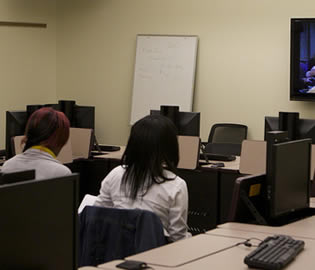 CNA classes in Colorado usually consist of a six to twelve week training program with an examination upon completion of the required class coursework. Upon successful completion of the exam you will be placed on the Colorado Nurse Aide Registry. Nurse aides in Colorado are required to take 75 hours of coursework and 100 hours of clinical rotation. Certification classes can cost from $450 to $1000. There is financial aid and scholarships available for those who qualify. Some training facilities will also let you defray the cost of the class over a payment schedule to help you get started.
The NNAAP Examination is conducted by Pearson VUE. It is composed of a written (or oral) examination and a skills demonstration. To take the skills evaluation, the applicant must pass the first examination, which is either the oral or the written exams. The first part of the NNAAP Examination is conducted online. Normally, one would have to wait a short period before applying for the exams if they fail but in this state, the applicant can immediately retake it as soon as he/she pays for the fees. For more information about the exams, you can contact Pearson VUE at 888-274-5050.
The City of Denver belongs to the Denver County. It is the capital of the State of Colorado. Aside from that, with a total population of 2,552,195 it is considered as the most populous city in the entire state. It has a total area of approximately 154.9 sq miles and a population density of 3,874.4/sq mile.
Health care providers that you can find in the city of Denver include Guardian Urgent Care, Global Travel Health, MedExpress Urgent Care, 9 Health Fair, Cherry Creek Family Practice, Denver Skin Clinic PC, and many more. photo attribution: departmentofed