The nursing assistant classes in Sterling, Colorado that are approved by the state for meeting the certification training requirements, and are available for enrollment as of this moment are shown to you on this page. Call the phone number provided below for additional details about school schedules, tuition fees, and program requirements.
Devonshire Acres Ltd
1330 N. Sidney Ave.
Sterling, CO 80751
Program director: Tammy Burtard, RN
(970)-522-4888
Northeastern Junior College – HSTE
100 College Avenue
Sterling, CO 80751
Contact: Joleen Rinaldo RN
(970)-521-6748
Northeastern Junior College – Post Secondary
100 College Dr.
Sterling, CO 80751
Contact: Kathrine Fritzler, RN
(970)-351-6701
Before you can take the NNAAP exams, you must first determine if you are qualified or eligible to take it. This can be done by knowing what eligibility route applies to you. If you are one of those who had not received formal training from a state-approved training program, then you must first enroll yourself in one and complete it. Once you complete your training, you can then take on the National Nurse Aide Assessment Program Examination.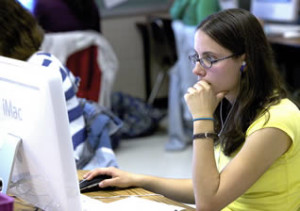 For those who are already a holder of a CNA license from another state, they must still take this exam. If their license is still in good standing they will no longer be required to undergo retraining in this state. They will only need to provide a copy of their license or records that will serve as proof of their training and experience. In these cases, they must pass the exams within 24 months from the submission of their applications to Pearson VUE. For more information, you can contact Pearson VUE at (888) 274-5050 or visit their website at www.pearsonvue.com.
This is the county seat of Logan County. It is also a Home Rule Municipality there. As of the 2010 census, their total population was at 14,777. Sterling is considered to be the most populous city in the county. It has a total area of approximately 6.9 sq miles and has a population density of 1,824.49/sq mile. This city is situated about 128 miles northeast of Denver.
Health care centers and providers that you can find in the area include Sterling Regional MedCenter, Sterling Surgical Specialties, Colorado Assisted Living Homes-Sterling LLC, North Division Residential Center, Sprawka Residential Center, Srm Surgical Specialties, Logan County Government, Northeast Colorado Health Department, and many more. photo attribution: departmentofed