The nurse aide schools in Frisco, Colorado that are approved by the state are shown to you on this page. For any questions regarding their classes, requirements to become licensed, or taking the certification exam, please call the number provided below.
Summit High School Health Sciences
PO Box 7
Frisco, CO 80443
Coordinator: Karen Tosetti-Scott, RN
(970)-368-1100
You cannot work in the state as a nurse aide without a CNA license. To get one, you must pass the NNAAP Exams and get your name in the state's Nurse Aide Registry. Before you can take the exams, you must first determine if you are eligible or not. One of the most important requirements to take the exams is the completion of a training program that is approved by the state. Taking this exam is an unavoidable step since even nurse aides with license issued from another state or country must also take this exam to work.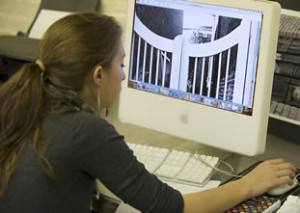 In order to protect the interest of the patients or residents, you must also pass the background checks for criminal records which will be done at both federal and state level. Nurse aides in this state must be in a good state of health and are free of any communicable diseases since they will be working closely with the patients under the supervision of a registered nurse. For nurses who came from outside the United States, their applications will take a bit longer since the Board of Nursing must first review their credentials. For more information about their requirements for the exams, they should contact the Board of Nursing at (303) 894-2437.
This is a Home Rule Municipality that is in Summit County. As of the latest census done in the area, their total population was at 2,443. This city is well known worldwide for their ski resorts. Frisco has a total area of approximately 1.8 sq miles, where almost all of it is land. It has a population density of 1,357.2/sq mile.
Examples of health care centers and providers that you can find within the area include St. Anthony Summit Medical Center, High Country Health Care, Mountain Hart Chiropractic, Pacific Pulmonary, Bristlecone Health Service S, Colorado West Mental Health, and many more like them. photo attribution: departmentofed