The nurse aide training programs in Cortez that are approved by the state of Colorado are all the available classes that you can enroll in at this moment. For more information about the requirements to receive your CNA certification, class tuition cost, or program schedules, please call the number provided.
College of Eastern Utah
640 East 2nd Street
Cortez, CO 81321
Program director: Peggy Denton, RN
(970)-565-1601
The first step in becoming a nursing assistant is the completion of a nursing assistant training program that is approved by the state of Colorado. For a program to be approved it must provide at least 80 hours in both lectures and hands-on skills training. Their hands-on training can either be conducted in a hospital or a nursing home. They will have the opportunity to work closely with the healthcare team and see what it is like to take care of different patients. While they are in the clinical area they will be under the supervision of a registered nurse and will not be allowed to perform procedures that were not taken up during the classroom lectures and training.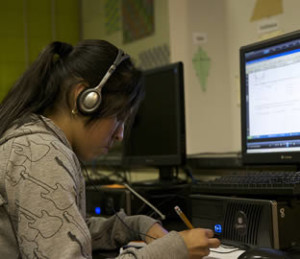 The completion of a training program is a requirement in taking the NNAAP exams. You cannot work in the state without a license, which means that you must pass the license exams and get your name in the state's nurse aide registry to find work. To protect the interest of the patients, you must pass the background checks that are done at federal and state level. You must also undergo immunization and physical exams to determine that you are not a carrier of any communicable disease. Other requirements for the exams include the submission of the complete application forms, ID photo, fingerprint cards, and paying the exam fees.
This city is the county seat of Montezuma County. It is also a Home Rule Municipality there. As of the 2010 census, their total population has reached up to 8,482 people. It is the most populous city in the county. It has a total area of 5.5 sq miles, where all of it is land. Its population density is 1,450.4/sq miles.
Examples of health care centers and providers in the area include Mountain Chiropractic, Cortez Medical Clinic, Axis Health System, Mental Health Center, Cortez Kiva Empowerment Center, Take Care Clinic at select Walgreens, and many more like them. photo attribution: departmentofed