There is now a growing demand for certified nursing assistants in Colorado and it would be wise to know what would be needed for CNA certification in Colorado.  Aside from that, getting a license as a nursing assistant would also open other avenues for higher positions in healthcare.  Colorado is one of the best places to apply as a nurse aide with a great demand and with the assured jobs that are waiting for eligible graduates as well.  The requirements include a completion of a state-approved training program, passing the exam and passing the state and federal background checks.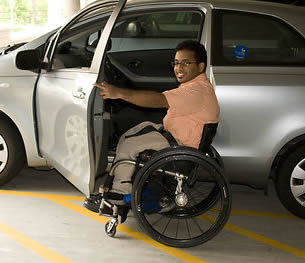 The first step into becoming a certified nursing assistant would be to enroll in a nursing program or a certified nurse aide training program.  Those who have covered and finished the required semesters for nursing fundamentals can apply for the certification.  If they are already working on nursing aid jobs, then they would only have about 4 months or 120 days in order to file their application for an exam.  Training programs on the other hand can be found on community colleges, healthcare facilities, and even in high school.
The required training hours are at least 80 hours of training which should include both theoretical teaching as well as sufficient experience in clinical practice.  The classroom teaching should cover basic care, emergency procedures, infection control, patient's rights, communication skills with patients, and restorative care.  The school or training program should be able to fully equip the students with knowledge in these aspects before they could take the exam.  Aside from this, students would also be required to undergo a hands-on and practical experience of nursing aide work in a nursing facility under the supervision of a nurse or other qualified healthcare worker.
After finishing the course or training, one can now apply for the certification exam.  Those who have also completed an exam from another state would also be allowed to take the exam provided they issue a proof of their training.  The exam is conducted by Pearson Vue and will cover both written and practical examinations.   The skills demonstration would require some needed nursing aid skills to be properly executed and the written exam is conducted online.  If one fails on the online exam, he can immediately apply for another test without having to wait longer than what would normally happen.  But, he would have to pay the required fees for the examination again.
Aside from this, the applicant should also be able to submit the required paperwork such as proof or certification of having completed the training program, filled-up application form, photo ID, photos, fingerprint cards, as well as health immunizations and tests to determine if he is not a carrier of any contagious disease and that he or she is in a proper state of health to become a nurse aid. One can also apply for an endorsement as a certified nursing assistant if he is currently working as a CNA and has a certificate from another state. You can check the status of your license or learn more information about certification by visiting the Colorado nurse aide registry.
Visit this link to find all of the currently available CNA classes in Colorado.